Rex Biberston is the Head of Operations for The Sales Developers, where his goal is to help companies double or triple revenue without doubling or tripling headcount. He's big on sales acceleration technology, and was an early employee at InsideSales.com.
Here's what Rex had to say about following up:
[lyte id="FT-cvQTv-8U" /]
Choose the Right Channel [01:29]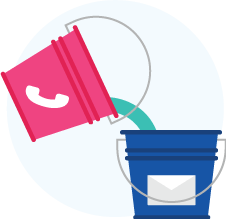 My cofounder Ryan Reisert and I wrote a book called Outbound Sales, No Fluff that laid out our methodology for sales, which consists of a bucketing strategy. The strategy includes four buckets. The top bucket drips into the next bucket, and so on.
"We believe in following up with the most valuable opportunities first, then working backward to fill the other buckets."
If we've already had a great conversation, or the prospect is a verified sales opportunity, then the follow-up strategy centers around choosing the right channel of communication
Where did the initial engagement happen?
What platform are they most interested in engaging on?
If I connect with someone over LinkedIn and email, then that's how I'll follow up with them, since I know that's where they spend most of their time.
Pick Up the Phone [02:51]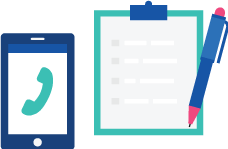 If I send a cold email and get no response, then I'll pick up the phone.
Reaching somebody live over the phone is ideal because it creates a better opportunity for a conversation. Typically, the goal in any email outreach is to schedule that call anyway, so why not throw that into the touchpoint mix?
If you're going to interrupt somebody's day, you have to make sure you leave the conversation with something, even if it's as simple as:
Why aren't we having this conversation?
Why isn't this worth your time?
When would be a good time to follow-up?
Multi-Channel Is King [03:55]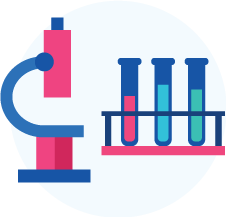 Since email is so widely used, it's getting harder and harder to stand out in that inbox. That's why I believe a multi-channel approach is crucial to starting conversations.
The clients we work with sell to all kinds of companies with all sorts of leaders, so for some companies it might make sense to have a more active social media presence. In turn, since we're targeting them, it makes sense for us to have one also.
"We are very multi-channel, so we believe in testing everything."
With a multi-channel approach, you have to be agile and consistent. If our initial call goes to voicemail, then we send an email right behind it. Over the next couple of days, we'll keep calling, and then we'll send a follow-up email.
Humanize Yourself [05:23]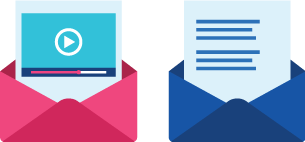 More engaged buyers get a higher priority for follow-ups. That means more time spent customizing touchpoints.
"A lot of the time, we'll throw in a Vidyard GoVideo to show we took time out of our day and we are human beings trying to reach you."
Personalizing the customer experience is crucial because of the prevalence of automated emails and scripted cold outreach. You have to set yourself apart somehow.
Put In The Work [09:34]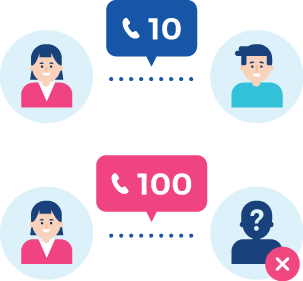 The biggest failure point for salespeople following up is that they flat out don't do it. So many companies just have activity quotas for their salespeople: "We need you to make 100 calls a day."
Those calls are worthless if there's no direction. I'd rather you make ten calls to follow up with people you've already spoken with, than call a hundred people you've never talked to.
"All strategies aside, if you aren't actually following up, then you're missing out on big opportunities."
All the work you do getting people into your funnel and getting them engaged is wasted if you aren't following up – especially if they're close to the conversion point.