Jake Dunlap is the CEO of Skaled. Skaled is a sales consulting firm that consults early-growth companies that have reached their first 1-2 million in sales, but are still trying to find their feet with their sales processes and strategies so they can scale faster. They also work with larger established companies that want to tweak certain parts of their funnels or reshape their full funnel.
Here's Jake's view on follow-ups:
[lyte id="tlZRayL2K_M" /]
Tailor Your Follow-Ups [01:51]
The level of the person in the organization and the size of the company really dictate how persistent you should be and how clever you need to be. If you have a transactional sale that's only $5,000 a year, then you can't afford to customize your follow-up too much, otherwise it doesn't provide a valuable return.
As deal sizes get larger, you can then invest more time and resources to touchpoints. Some huge deals may have as many as 15-35 touchpoints.
Add Value [03:20]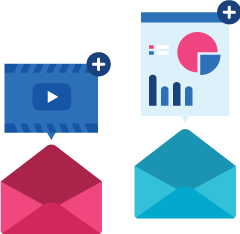 The average follow-ups in the industry are annoying. "Touching base" or "Catching up" style emails might get a high reply rate, but it's almost always the prospect saying, "Yeah, sorry I should have followed up. I'm not interested."
Plus, there's no value. That's lazy salesmanship.
"You're not thinking about what's in it for them. What's one new thing I can add? People aren't focused on adding enough value in every interaction."
The Multi-Channel Approach [06:00]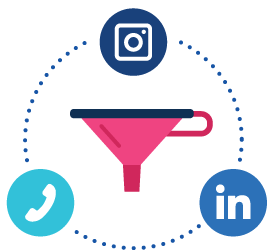 Email is still king because it's the tool we check most often, but ask a decision-maker at any company, "How many emails do you get in a day?" and they probably can't count that high. But ask them, "How many phone calls do you get in a day?" and they might get two.
These days you have to be multi-channel. The data shows that campaigns with phone call follow-ups mixed in convert at higher rates. It's crucial to follow up and reach out via social as well. When people aren't on email, they're browsing LinkedIn or scrolling through Instagram. Make sure you're in front of them there also.
"To me, social isn't a 'Should I do it?' You have to. If your audience lives on LinkedIn or Twitter or Instagram, you have to be engaging them there."
Follow-Up Cheat Codes [09:14]
Again, it's all deal-size dependent. For large, mid-market, and upper-enterprise, everything is personalized. Everything Skaled does at that level is personalized because studies show even a little personalization can get you big results.
"The data actually says you don't have to go crazy. You just have to be 'this much' personalized."
The cheat codes for personalization that we've seen work are:
Relevant micro industry
Think 'hedge fund,' not 'finance.' Get relevant with their industry.
Location
People don't use location enough in their cadences. For example, try "I'm working with other industrial manufacturing organizations in airplane supply in the Pacific Northwest, and we know they face this specific problem because it's different than what people face in the South."
Relevant competitors of similar sizes
Make sure you have a relevant sub industry of similar size. Don't say you work with Pepsi or Facebook, because the only people that care about those are Coke and Google. People want to see themselves in the mirror.
The Unwritten Rules for a Proper Follow-Up [15:50]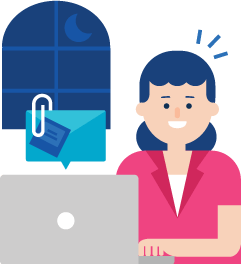 Everyone knows shorter is better, of course. But how short?
Ask yourself: "Is it mobile-friendly?" Because an email shouldn't be more than 3-4 scrolls on a mobile. There's a time and a place for longer emails, but every single email shouldn't be a novel. Mix it up.
Use video because it cuts through the noise.
Make sure it is appropriate to the person. If you're talking to the VP of a large company, don't hold up a whiteboard with their name on it while you sit in your living room. A better way would be to stand outside their company on Madison Avenue in New York.
Shine through by showing you're human.
A colleague uses the "Double Tap Method." They will send emails late afternoon or early evening, then the next morning send another email and say, "I forgot to send this other thing." It will be something really short with a link or an attachment. That "mistake" makes it seem like the sender is real person, and it skyrockets their reply rates.