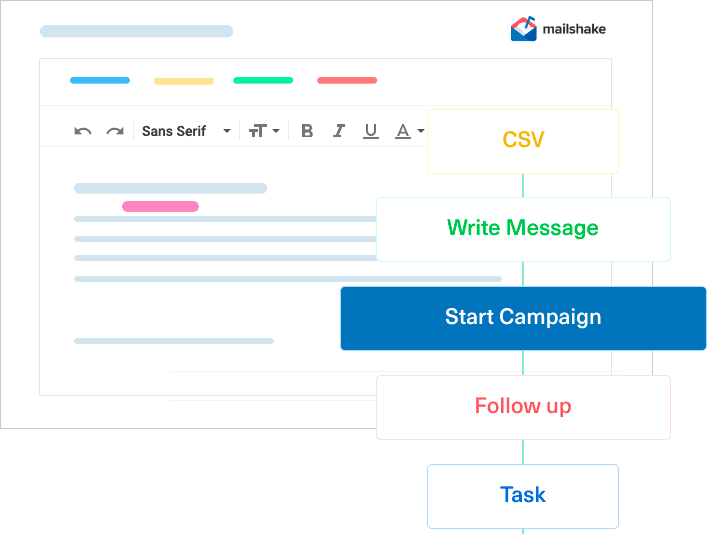 Record Breaking Speed to Green Your Reps
Other outreach tools take months to roll out and are complex to train reps with. With Mailshake, you can have a new rep sending campaigns on their first day.
Templates to add to campaigns, including shared team templates.
Shakespeare AI writer for custom new email content.
Easy to use…really, we hear that constantly from customers.
Purpose-Built for Outreach Deliverability
Many prospecting tools that have a million bells and whistles, yet they don't focus on deliverability. Mailshake has multiple deliverability tools built in, plus the power of all the other features you actually use.
Email domain setup assistant – no technical skills needed, full email setup done for you.
Free email warm up (via SMTP) to give your email a strong reputation.
List cleaning tool to remove emails that impact your deliverability.
In-app copy analyzer to coach you on spam words.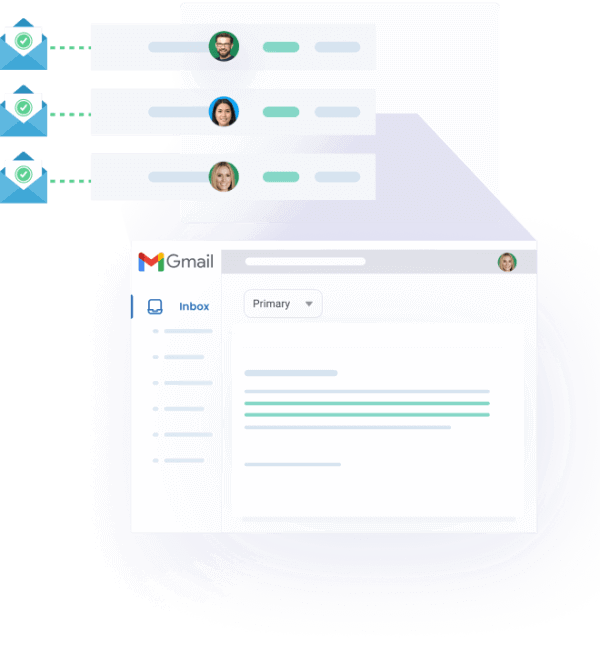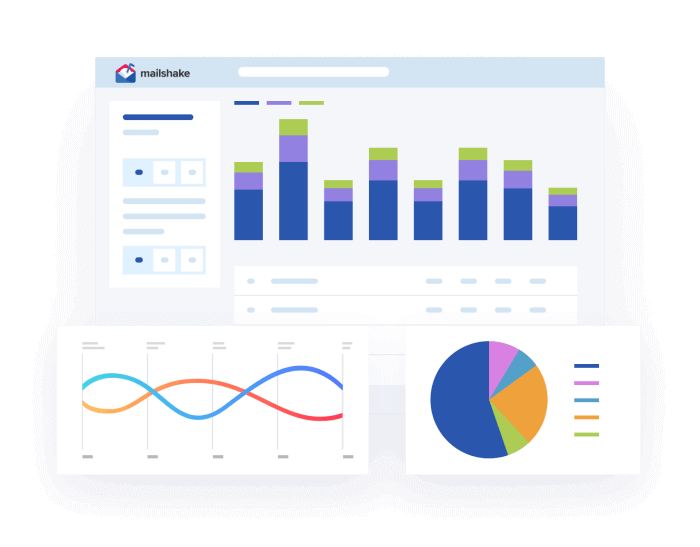 Analytics to Improve Opens, Replies, and Clicks
See your individual or team analytics at a glance. Quickly spot top-performing reps and help coach the entire team.
See which type of outreach is most effective with the Lead Drivers dashboard.
Quickly surface new leads and engagement with Lead Catcher.
Track rep productivity by day, week, or month for a full picture of team performance.
No More Switching Between Multiple Different Tools
Find prospects with Data Finder and automate your cold outreach all inside Mailshake.
Mailshake's Data Finder allows you to filter prospects with ease. You can search for prospects by specific role, location or company. Alternatively you can combine all three filters.