What Is Sales Enablement? (Plus 7 Steps to Get Started)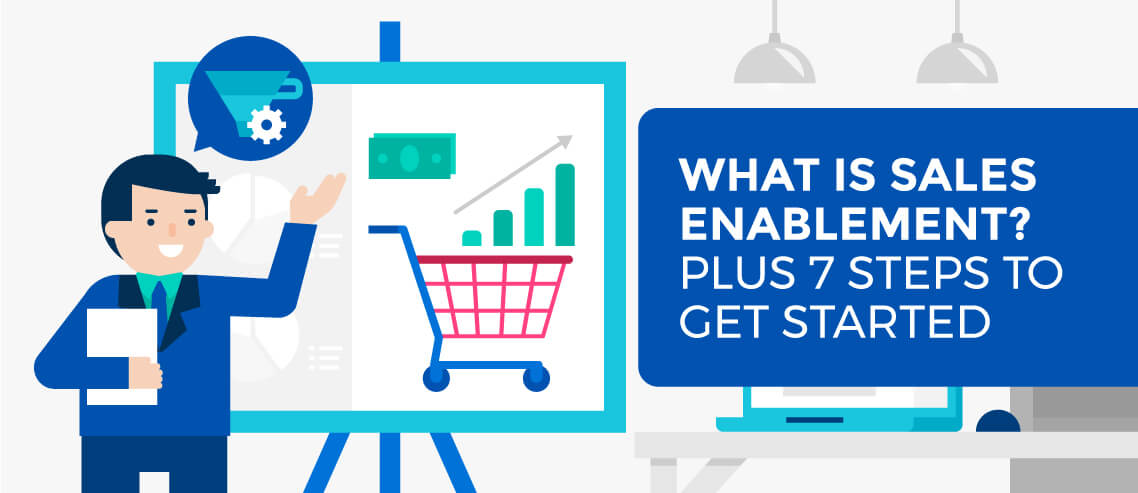 Without doubt, the sales function in any business is an important one. Responsible for generating profitable revenues, it makes sense for business leaders to do everything they can to maximize the effectiveness of their sales and marketing process.
Getting more from existing assets is key for any modern business. However, when it comes to sales, there is one question that leaders always ask.
"How can I get more from my sales and marketing function?"
Some may say that sales training is the answer. Others may argue that coaching is the only way to profitable sales success. There are even those who believe the answer is to automate using new AI technology to fast track the process of getting a lot closer to more and more customers.
Who is right though?
In fact, they all are because they all come under the umbrella of sales enablement.
What Is Sales Enablement?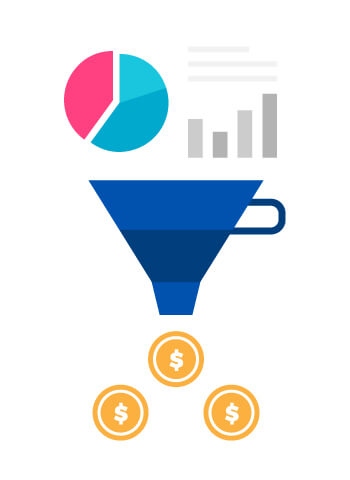 First, let's agree on the definition of sales and enablement.
Sales can be defined as a set of activities that take place in order to achieve the exchange of a seller's goods or services for a buyer's cold hard cash. For a business to be successful in sales, they need to identify and follow a sales process that influences the customer to want to buy from them.
Enablement is the process of helping someone become more able to do something, or making something possible. This could also mean a process that delivers a particular type of equipment or technology, or the best system, device, or arrangement to make that process possible.
Put them together and… 
Sales enablement is a series of processes that arm those in sales and marketing functions with the knowledge, tools, and confidence to achieve more effective and profitable customer interactions.
It is important to remember that sales enablement is incredibly customer-centric. It has to be, really, as it is the customer who ultimately keeps that business going.
Why Your Sales Team Needs Sales Enablement
Any B2B salesperson will tell you that their job is getting harder and harder. Better connected than ever before, buyers are more knowledgeable than they used to be. They frequently wait until they have identified a solution that solves their need, BEFORE engaging with a potential supplier. 
This makes it really tough for the salesperson to build the necessary rapport and profitable business relationships with future customers.
RELATED: 6 Sales Skills Anyone Can Learn to Be a Great Salesperson
Since I started selling over 30 years ago, we also seem to have gone through more and more economic crises that continue to affect our customer's behavior. 
From Black Monday in 1987, the worldwide 2008 financial crisis, to more politically led crises such as Brexit in Europe — every buyer must achieve better value for money. In turn, this means sellers need to clearly articulate the benefits of doing business with them and not allow their competitors the opportunity to get a foot in the door.
Modern sales and marketing teams simply have to slicken up their act and get even closer to their customers. They need to truly understand their customers' challenges and use data-based insights to prove their worth.
No one-size-fits-all, which is why sales teams need to become better equipped with the knowledge, tools, and support to help them develop stronger, more profitable business relationships with their customers.
Statistics show that any business that implements sales enablement best practices, is more likely to uncover the secret sauce to improved sales success.
A recent study from CSO Insights, the research division of the Miller Heiman Group, shows that nearly two-thirds of sales organizations (60%) currently have a dedicated person, program, or function for sales enablement — almost double the percentage from just two years ago.
Then according to a 2017 Highspot report, high-performing sales organizations are twice as likely to provide ongoing training as low-performing ones. In a tough economic environment, training is often the first to suffer budget cuts, but at what cost to the business?
It's a mistake to ask why the revenue-generating department needs the support of sales enablement. Instead, ask how quickly it can be implemented.
Key Functions of Sales Enablement 
Many businesses consider sales enablement to be the supply of tools, playbooks, CRM, and AI- type systems to guide and steer the salesperson to behave in a certain way.
While that's part of the sales enablement function, its responsibilities go beyond mere training and resourcing. 
And it isn't a one-size-fits-all strategy. A good sales enablement program provides a holistic approach to sales improvement, customized for the organization it supports.
When you break sales enablement down, it becomes quite clear that its foundation is built upon three core pillars.
Training – Sales content and knowledge delivered in the classroom, the field, and online.
Tools – Playbooks, sales templates, CRM systems, etc., that can automate and align the sales and marketing team.
Coaching – One-on-one support for both front-line sales and marketing, as well as leadership teams to embed the learning and inspire confidence.
However, sales enablement shouldn't stop with just delivering and creating in those three areas. Sales enablement should also be viewed as a conduit for information from internal clients within other areas of the business that interact with sales. 
These additional functions often include… 
Sales operations – Providing support by implementing sales KPI's, CRM set-up and maintenance, compensation planning, among other things.
Talent acquisition – Improving retention by supporting the assessment and onboarding of future sales colleagues.
Business support functions such as finance, legal, and HR – Absolutely essential for those bigger deals that require the sales teams to lead a diverse and winning bid team.
Sales Enablement Versus Sales Operations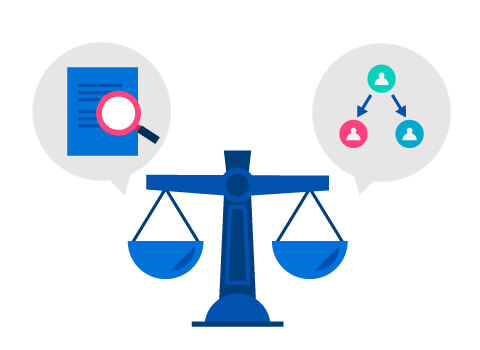 This is where it can get a bit confusing. It's no wonder when you see so many sales enablement functions sitting within other departments, such as Sales Operations or Learning and Development.
Now this is completely understandable when you think that sales enablement has only been around a few years. When you mention sales enablement to some of the world's older businesses or those that operate in more traditional markets, you are often met with a blank look that clearly means, "Just what is sales enablement?"
However, to explain the difference between the two is actually a lot easier than you might think.
Sales Operations vs. Sales Enablement

Sales operations analyzes and makes decisions based on any kind of sales activity from recruitment through to performance.

Sales enablement implements the change decided upon by sales operations via training, content, and coaching.
How to Measure Success
The key to measuring the success of sales enablement is to be clear on how it benefits the business. Some areas are relatively easy to measure, while others are less clear. 
Some areas where you can measure the impact of sales enablement are:
Increased revenues – This is an easy KPI to monitor, but it does need to be balanced with a certain level of profitability too.
New client wins – As already mentioned, salespeople are finding it more and more difficult to bring on new clients, so this is a great metric to understand the success of sales enablement.
More productive sales time – With the impact of aligned sales processes and common ways of working, sales and marketing teams will find they have more time for customer-facing activities. This leads to better relationships and ultimately improved win rates.
Trusted partner status – More difficult to measure, but this is an important measure of customer loyalty. When a salesperson transition from vendor to trusted partner, competitors find it increasingly difficult to get a foot in the door.
Examples of Sales Enablement Best Practice
Back in 2017, the CEO of one of my corporate clients gave me a very clear brief. He didn't just want me to upskill his sales team. He wanted me to enable them with tools and techniques that would help them sustainably win more profitable business.
RELATED: How to Ask for Sales Referrals
With little opportunity for new business acquisition in new markets, this meant uncovering more business with existing clients. With average contracts in the millions, this required more of a sales enablement approach than a pure training one.
Sales Tools – After spending time with the sales team, it was clear we needed to improve the way they approached account planning. I created a simple but highly effective two-page customer account plan that the sales team would find easy to complete and keep up to date. 
Note: Being easy to use was key. Let's face it, salespeople are not always great with admin!
Sales Training – With the content done, I designed a highly tailored two-day workshop to not just share the benefits of effective account planning but to actually get it done for 50% of customers. At the end of the workshop, each of the sales team committed to a date when they would complete all of them.
Sales Coaching – To ensure the sales team were supported following this training, I shared our achievements with key stakeholders in the business. This meant that the account plans had buy-in from the internal clients most likely to benefit from this information (such as operational delivery). 
I had 121 coaching sessions with each member of the sales team and made myself freely available for support should they get stuck.
The outcome was sales success after sales success — the most notable being a 5-year contract win for a £60m annual spend. The CEO and Head of Sales agreed that the account plans were key to their increased ability to identify and close more profitable business with clients who constantly had competitors trying to batter down their doors.
Getting Started with Sales Enablement 
1.  Gain buy-in from the business 
The concept of sales enablement can be a difficult one for some departments to get their head around. 
HR can feel they are losing a chunk of responsibility. Sales can feel it's just another flash-in-the-pan strategy to unfairly put pressure on them. Even marketing can feel that they are being asked (again) to pack their bags and move to yet another office under a new leader who really doesn't understand the positive impact they can have on the business. 
To prevent any misunderstanding, the message from the top needs to be clear. Sales enablement is good for the future of the business, because it is good for the customer.
2.  Who owns it? 
The next step to achieving a harmonious introduction to sales enablement is to make it clear from the start who owns it. 
Responsible for equipping the sales and marketing teams with everything they need to maximize every customer relationship, it most clearly comes under the revenue-generating side of the business. 
Placing it anywhere else will create a set of ineffective processes that are more likely to damage the sales team than improve their performance.
3.  Be clear on your sales enablement strategy 
Advocating a pull-not-push approach, a highly effective sales enablement strategy helps the business to align their sales process to the way their customers prefer to buy from them. 
This is a message that should be voiced not only at the start of implementation, but continually. Delighting the customer should always be at the forefront of everyone's mind.
RELATED: How a Help-First Mindset Can Deliver Leads, Referrals, and Revenue
4.  Set clear goals 
What does success look like to your business? Don't be tempted to have one big number to hit, because assessing the success of sales enablement is more subtle than just measuring revenue. 
Agree to a few goals that will drive success in several areas. For instance, if the turnover of sales staff has regularly raised eyebrows, then consider the reduction in that metric as a key goal. After all, happy salespeople are successful salespeople.
5.  Assess your current state 
Take stock of how things are currently being done. Don't be tempted to implement what you think is a quick win before you have evaluated everything that may affect the way your customers buy from you. The wrong tweak could lead to a less than successful result.
6.  Align everything to your customer journey 
Only when you understand the way your customers prefer to buy from you can you start to enable the sales and marketing team with everything they need to be more effective. 
Using a LEAN systems approach to this will undoubtedly help the sales enablement team introduce content, tools, and coaching support that ultimately delights the customer.
7.  Keep communicating 
Any kind of business change can be a challenge, so ensure communication flows easily across departments, as well as up and down the sales structure. 
Also, don't be afraid to communicate the benefits of sales enablement to customers. Letting them know that your efforts will benefit them is another way to delight and continue to cement more profitable customer relationships.
How Essential Is Sales Enablement?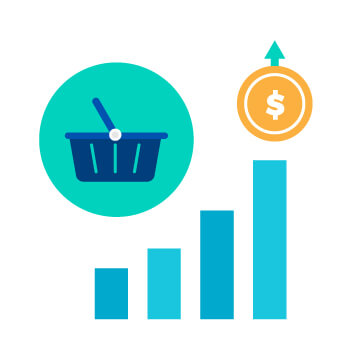 Successfully enabling a business to sell more effectively has to be a top priority. Not just for the bottom line, but for the customer too.
Businesses who invest in their sales function are profitable. Fact.
According to  Marc Wayshack's study, Salespeople Perceptions and Top Performers Study 2018, 61 people (22%) met or exceeded their quota in the previous year, and for the past 3 years.
Only 21%! And that is an average, too!
Besides a poorly support sales team, there could be many reasons for such a low percentage — including unrealistic targets. 
However, imagine if only 21% of your sales team hit their quota. Would you salami slice your budgets? Or, would you prefer to get more from your sales and marketing function by backing a change to the way you help them delight your customers?
Sales is what drives every business, so why not give them the right environment to delight your customers? 
Sales Enablement is not a new fad that will disappear anytime soon. At the very least, it's essential for any business to boost revenue and growth. It must be implemented quickly, even at the most basic level.