How a Help-First Mindset Can Deliver Leads, Referrals, and Revenue
How a Help-First Mindset Can Deliver Leads, Referrals, and Revenue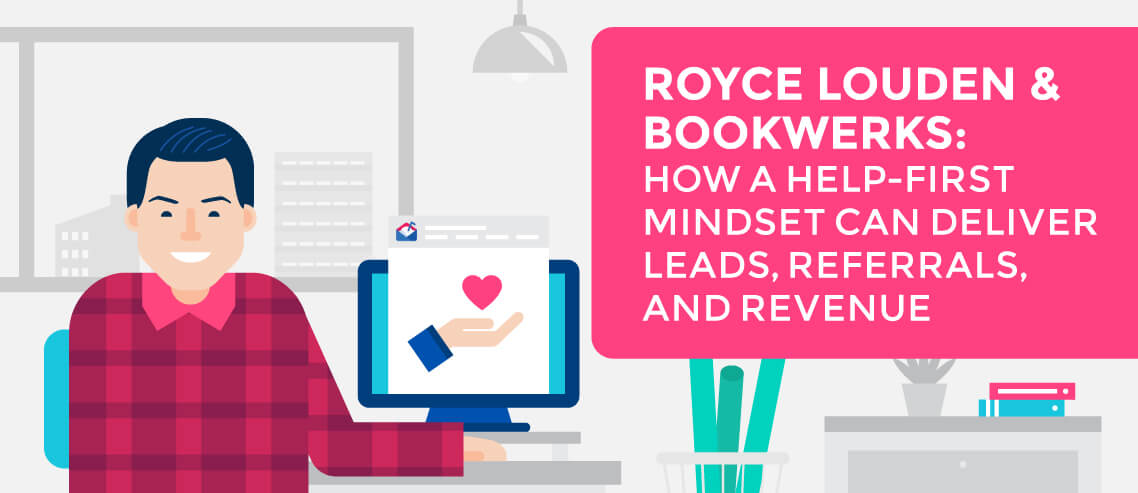 When is a sale not about a sale?
It's a trick question: all sales shouldn't be 'about' the sale. They should be about helping someone solve a problem, fulfill a need, or scratch an itch.
When you go into a cold email, a cold call, a meeting, a pitch, a follow-up, or anything else with a help-first mindset, your prospects and customers can sense it. They'll respond to it. And that results in more sales, better relationships, and higher retention.
Customers aren't buying a product or service. They're buying you.
66% of consumers feel the experience is more important than the price. The number-one reason consumers switch to a rival brand is because they feel unappreciated. Walker predicts that customer experience will surpass both price and the product itself as the key differentiator by 2020. 86% of buyers are happy to pay more for an exceptional customer experience, while 73% of them list it as an important factor in any purchase decision.
The most exciting opportunity in 2019 according to a recent survey by Econsultancy? You guessed it: customer experience (CX).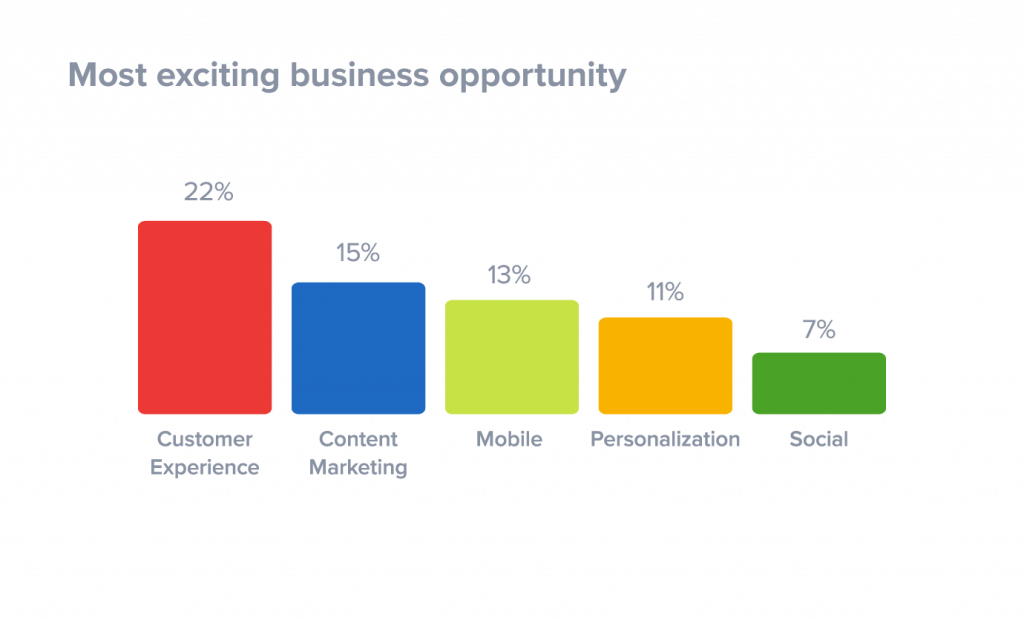 Customer service or experience boils down to how your prospects and customers feel about how you treat them at every touch point. Are they individuals, or are they merely dollar signs?
"Always keep in mind the old retail adage: Customers remember the service a lot longer than they remember the price." ~Lauren Freedman, President of the E-tailing Group
Are you putting this all into practice in your outreach? Want to see an example of someone crushing it?
Meet Royce Louden.
Help-First in Action
As the Business Development Manager at BookWerks, the main responsibility Royce Louden is tasked with is to, well, develop the business. And that means a lot of outreach.
The nearly-three-year-old company provides bookkeeping services and advice for entrepreneurs and small businesses including tech startups, ecommerce, and craft breweries, amongst others.
One of their most intriguing value propositions is the quarterly analyses of campaigns and endeavors from an accountant's point of view.
"It's been a game-changer, being an innovator in a non-innovator industry." ~Royce Louden
Louden and the BookWerks team have been using Mailshake as the engine for their restaurant outreach, having identified the entrepreneurs in that industry as prime candidates to benefit from their services.
They've also harnessed Mailshake's automation abilities to create network referral campaigns, as well as using it as a channel to strengthen LinkedIn connections in a more meaningful way.
With a strictly educational, help-first approach, Louden is successfully using cold email to generate leads, referrals, and yes, sales.
Here's how he's done it.
Usage #1 – Restaurant Outreach
Restaurant owners and entrepreneurs are very operations-focused. They consider themselves craftsmen and women first and foremost, then businesspeople second, if at all.
No one decides to open a restaurant or catering business because they want to do admin and paperwork all day. They want to create, cook, experiment, bake, and see people enjoying the fruits of that 'labor'.
BookWerks helps them triple down on what they're best at while taking everything else off of their plate (no pun intended). It restores the proper and desired allocation of their time: less hunched over a desk, and more in the kitchen or dining room.
That's a value prop that they'd all love to hear.
A few months ago, Louden launched a 90-day restaurant outreach campaign using Mailshake.
But it wasn't about trying to sell them on BookWerks. Not even close. He was exclusively making connections, dropping seeds, and staying in touch.
It was purely content – both original and curated – that he knew his recipients would find useful and interesting. He was providing value without asking for anything in return.
Louden created 4-7 messages for an automated reply drip campaign. It was strictly all about them, their story, and their pain points.
"I intentionally set it up with this help-first angle. The first message said something along the lines of 'Hey, I'm a big fan of stories, and I'd love to hear about you to see if there's anything I can do to help, whether it's related to bookkeeping or not.' That set the tone for the entire campaign." ~Royce Louden
The campaign's first message – with the beautifully simplistic yet compelling subject line 'What's Your Story?' – went out to 327 recipients. It garnered a 55% open rate – well above the average of 37% across all industries – and a 4% click-through rate.
Follow-up messages sent every eight days delivered open rates of 52%, 39%, and 35%, respectively.
Email messages later in the drip might ask a basic question like "Hey, are we connected on LinkedIn?" in addition to the high-quality content and tips in order to increase exposure and gain traction with the recipient.
The emails towards the end included some value prop dropping here and there, including existing clients, more about BookWerks, the digital interpretation of financials, and perhaps a screenflow of that interpretation, but none of it was aggressive nor the main focus of the email.
The final email at the end of the drip was a friendly request to connect (or reconnect) via coffee or a call at their convenience.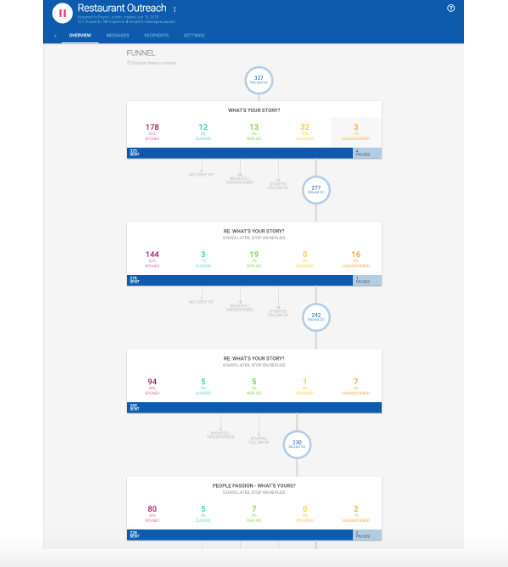 "It works so well, that I'd love to personalize the messaging for other industries over time. That's the long-term goal." ~Royce Louden
Sales are more about the relationship and the customer experience than they are about the product. Help first, provide real value to them, and they'll want to buy from you and only you.
Usage #2 – Network Referral
Acquisition via cold outreach and lead nurturing is obviously important to any business. But smart businesses recognize the equal significance of referrals, too. Consider: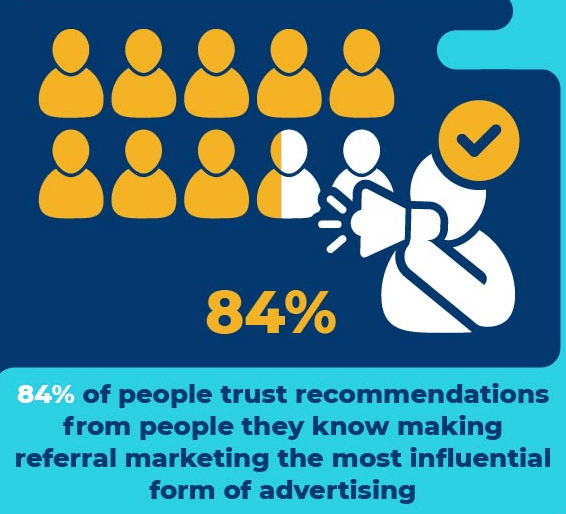 Anything you can do to have others refer, recommend, or even just talk about you is tremendously worthwhile to your CX and your bottom line.
To that end, Louden also uses Mailshake to automatically send out content to the connections he's already made.
With it, he can maintain those relationships and provide continuous value to individuals and businesses that are or may one day be in a position to refer someone to him.
Help first, and stay top-of-mind.
His network referral campaign serves up 100% full transparency on the very first message. He explicitly informs a recipient that he has added them to a particular email list, that it's a drip campaign, and that the content is easily shareable with their networks.
Those that aren't interested can easily opt out. Most select to stay, and receive a steady stream of relevant and worthwhile content for themselves and their networks about once every ten days.
As a result, Louden receives a lot of responses from individuals he might not otherwise have kept in touch with.
BookWerks stays top-of-mind for both services and referrals with little to no effort from Louden.
How often can you say that? This usage has absolutely nothing to do with sales – it's entirely educational – but does end up providing leads and sales as a direct by-product.
Usage #3 – LinkedIn Connections
Think about how many friends you have on Facebook, or the number of followers on Twitter or Instagram. How many of those are real, meaningful relationships? It's usually a relatively small segment of the whole. It's so easy to accept virtually everyone.
Same goes for LinkedIn. Your connections may be valuable, but you've got to earn the relationship that makes them so.
Again, Louden has found success using Mailshake. He created yet another drip campaign consisting of only 3-4 messages.
He keeps them quick and easy. He offers help, and provides relevant resources. And he makes it clear that he wants to be there for them, saying something like "Hey, we're connected on LinkedIn and I'm just looking to make those connections more purposeful any way I can."
Simple yet powerful. Turn mere connections into meaningful relationships.
As new names and addresses are discovered and collected, they're automatically getting added to the appropriate drip campaign, which then automatically goes out.
It's almost like passive prospecting, according to Louden, and that's the best kind.
"I'm a big believer in the fact that, yeah, people will buy your product at the end of the day, but they're mostly buying from you. If I can get in front of them, it's so much easier to sell. I'm very happy with the results and rates I've seen with Mailshake so far, and I'm getting plenty of compliments on my ability to stay in touch and provide consistent value." ~Royce Louden
As good as it's been, Louden plans to expand and increase his commitment to Mailshake in terms of tracking results, adding more drips, and using longer campaign terms, perhaps up to a year.
That's his story. What's yours?