How Mailshake Helped a Marketing Company Hit 42% Organic Traffic Growth Month-over-Month
How Mailshake Helped a Marketing Company Hit 42% Organic Traffic Growth Month-over-Month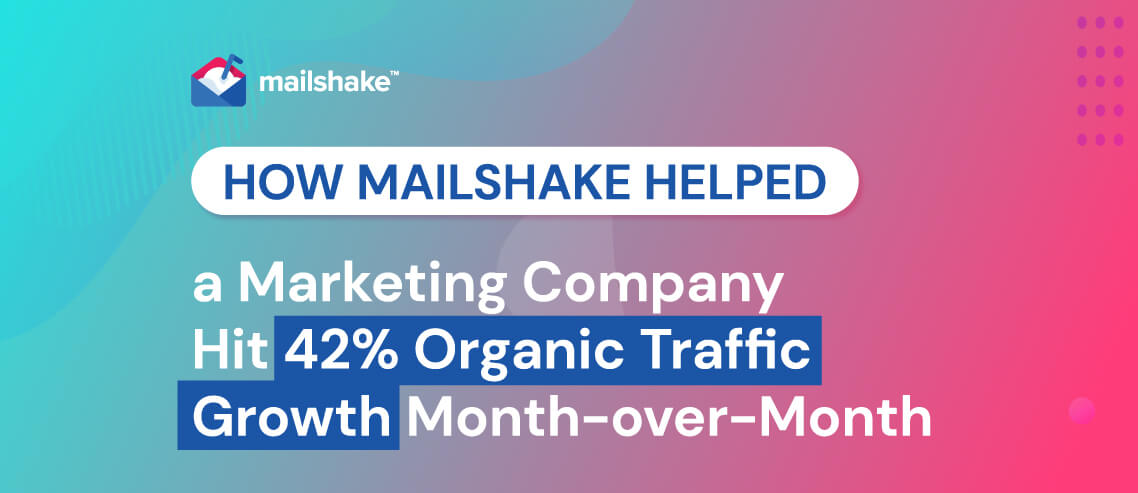 We tend to associate cold outreach with lead generation. As a marketing company specializing in industrial engineering has demonstrated, though, Mailshake can also be a vital tool for your SEO strategy.
With an intelligent link-building campaign, this company has taken its monthly blog traffic from the low thousands to over 20,000 a month in just six months. Traffic is just one part of the puzzle though, and to make SEO work, you need to generate leads and turn them into sales, and Mailshake has helped in this area too.

The Recipe for SEO Success
For some people, SEO is something of a mystical art that others use to get to the top of the rankings. There's not much mystery to it though, and there are certain steps everybody can take to boost their chances of getting organic traffic.
With amazing content, a strong backlink profile, good on-page SEO, and an exceptional user experience, you're likely to see growth in your traffic. The problem is, these steps aren't necessarily easy, and they often require a lot of work.
Point in case: link building.
If you ask many marketers what the biggest pain about SEO is, they're likely to say link building.
Our client had the same issue. While they had incredible content and all the other ingredients for good SEO, they found their link-building outreach was a hassle. That changed when they discovered Mailshake, and as you can see, the results have been impressive.

A lot of this growth is credited to the client's cold email campaigns. As they say about their success, "Thanks for the excellent outreach software. We couldn't have done it without you."
"Our Content is Our Product"
Mailshake can provide you with all the tools you need to perfect your outreach, however, it's our clients' creativity that really brings out the results. In the case of this marketing company, their ability to create amazing content helped unlock the full potential of their outreach.
One of the key aspects of any outreach is that you're offering value to the recipient. There are different ways of doing this, and this marketing company chose to do it through content. It sees its articles as its products and treats them with that level of importance and care.
This means that when people receive their emails and read their content, it's clear that it's not spam. It's something of value that someone has put a lot of time and effort into perfecting. Whether you're building links to your website or creating leads, this rings true.
However, you also need the tools to ensure you're delivering these valuable emails in the best possible way. As our client says, when they delivered emails through their CRM, they had problems with deliverability and spam score. With Mailshake, they're able to clean their email lists, and the scheduling tools have meant reply rates have gone from around 1% to over 30% in some cases.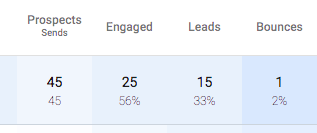 Replies help to build relationships, and for this company, that's translated into a much stronger backlink portfolio.
9-41% Average Response Rates for Sales Campaigns
Our client might have come to Mailshake to create a link-building campaign, but they soon realized it was a great option for their cold sales outreach as well.
Having achieved amazing results through their content-based approach to link building, they quickly adapted the plan to sales and the responses continued to flow in. With over 1,500 leads in their inbox, they've clearly found the approach that works best for them.

Again, they went with a content-based approach, and they leveraged one of the techniques we find works extremely well with cold outreach, creating an open conversation by asking for feedback.
In the past, our client had used an approach where they were much more aggressive with their pitch, but they found the change in focus has made a huge difference to their response rate.

With its A/B testing, Mailshake allows you to test out which approaches work best for you, and this has really helped this marketing company, "It's great… you just build it out, schedule a bunch of campaigns at once, export your database… they go out on autopilot, so our spam is much better and we're getting a lot more responses from it."
As this company has shown, cold outreach is a powerful tool for both sales and marketing.
Scalability On-Demand
One of the great things about link building is that it's easy to scale.
The difficulty with building links is that it can be a lot of work, often for no gain. You spend your time researching authoritative websites in your niche, you craft the perfect personalized email, and on many occasions, you don't hear anything back.
Mailshake allows you to scale your efforts very quickly and still allows you to personalize what you're doing. Our client was able to do this very effectively, until the point where they were sending out thousands of emails a day.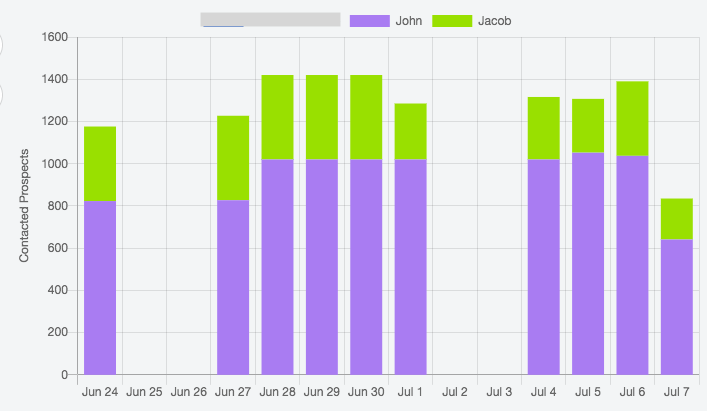 With Mailshake taking care of deliverability and allowing for a high level of personalization, this meant our client could be confident they would get replies coming in every day. From there, the quality of content could speak for itself, and people could see the value of receiving a free guest post in return for a link.
The Knowledge and Tools To Grow
This marketing company has used Mailshake to grow its business on both the marketing and sales sides.
Its link-building campaign had incredible success, allowing its blog to quickly gain a strong foothold in the rankings and bring in regular traffic. Traffic is just one part of a successful business though, so our client also adapted their strategy to work for sales outreach as well.
At Mailshake, we don't just give you the tools to grow your business in these ways, but we want to help ensure you have success.
This is why we offer a Cold Email Masterclass, live training, and virtual office hours.
If you're embarking on a new link-building campaign or sales outreach project, then we want to offer up our knowledge to make sure you get the most out of these great tools.