How to Sell Over the Phone: 5 Essential Phone Sales Tips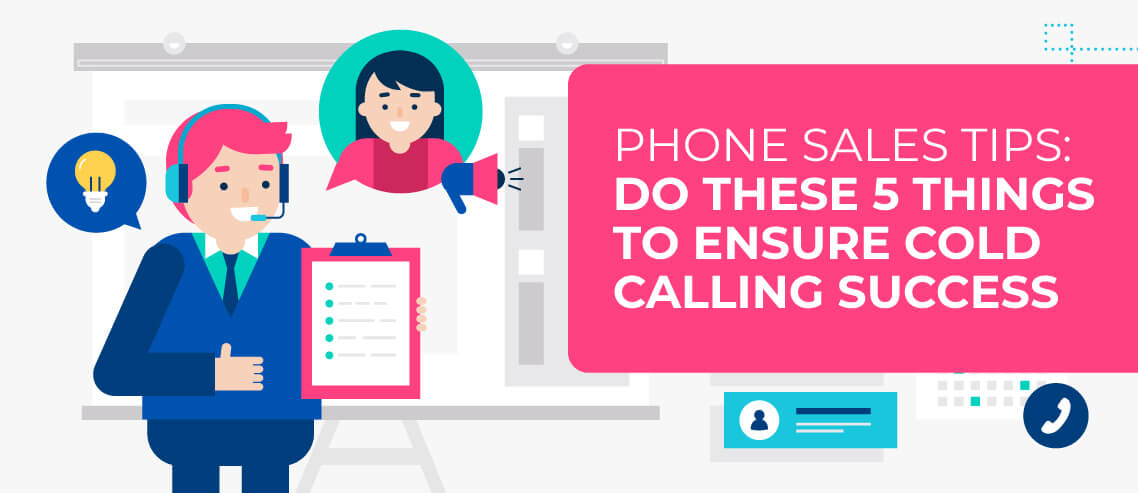 Phone sales is about mastering two things:
Your mindset, or your approach, to the day-to-day drudgery of phone sales
The specific, tactical things you do every day to have better conversations and close more sales
Both of them are essential, and both require active, intentional effort to improve upon.
Today, I'm going to share my approach to staying upbeat and productive in the face of rejection, as well as 5 tips to ensure phone sales success.
Let's get started.
How to Sell Over the Phone
The process for selling over the phone is easy: pick up the phone, dial a number, and go through your script. When the call is done, do it again.
Easy, right?
You and I both know, there's more to it than that. When learning how to sell over the phone, you've got to master some basic sales skills:
But before you get into the tactical, there is a more important skill that you're less likely to get training on, and that's mindset mastery.
Which brings me to my CAT Framework. This is, in my opinion, the difference between success and failure as an SDR.
In phone sales, you're going to get a lot of hang-ups. People will be rude and angry. And you've got to be able to shake it off and call the next person on your list. All day. Every day.
If you can stay positive, you'll find huge success as an SDR. But if you let it get you down, you'll wash out. Sad but true.
RELATED: 15 B2B Cold Calling Tips to Boost Your Success Rate (& Keep It Fun)
The CAT Framework will help you avoid getting discouraged and keep your head in the right place. Let's get into it.
The CAT Framework for Mindset Mastery
Step 1: Confidence
As you learn how to sell over the phone — and throughout your sales career — confidence is key. Like me, you may not have much confidence when you begin, but you'll develop it through two channels:
Belief
Action
Confidence Builder #1: Belief
This was something I struggled with early on because I was so green to the world of selling. I would find myself stuttering, losing my place in the script, looking around for cheat sheets, etc.
Belief came in the form of countless training sessions I attended.
We would often be randomly pulled off the phone for quick training sessions, and each session gave me more confidence and belief in the skills I had learned. This allowed me to fully grasp that I was capable of a career in sales.
Confidence Builder #2: Action
Once I learned the skills that led to success, I make sure I took those same actions over and over again. It was through those repetitious actions that I developed confidence.
RELATED: 7 Tips for Business Development Success
I become an expert because, day after day, I was living and breathing the tasks that would make me successful. As hours passed at my desk, I focused every minute on finding ways to become better, whether that was reading a magazine article, a positive non-fiction book, or a script from a colleague.
Another repeated action I found incredibly valuable for building confidence was coaching.
As hard as it can be to receive feedback from people in positions higher than mine, it really did help mold me into a better person. I developed thicker skin, and I also showed those around me that I indeed could be molded into a version of myself I never thought possible.
So be confident. You're the expert!
Step 2: Attitude
When learning how to sell over the phone, focus on your attitude. In phone sales, the people you're talking to can't see you, so you've got to have an attitude that "embodies selling."
I'll explain what I mean by that in just a minute, but first, let's talk about why this is so important.
On the sales floor, it can be a bit of a revolving door. Not all new reps can cut it. But I've noticed a common theme: People who "don't work out" are usually the ones with a poor attitude.
When you walk in the door with your head down, no energy, excuses ready to fire — you have already lost the day.
RELATED: 36 Motivational Sales Quotes to Inspire Your Team in 2020
Treat each day as a blank canvas. When that door opens, you need to bring a positive attitude to the table.
Positivity never cost someone a deal. In the worst of times selling over the phone, my attitude is what has closed deals, talked people off the ledge, and ultimately led to more folks buying from me than not.
I think of my attitude over the phone as my "game face."
A simple way to ensure I'm in the right attitude for the day is to have a mirror at my desk. It doesn't need to be a large one — just big enough to see my whole face and to remind myself to smile. It may sound crazy or even kooky, but this is a great best practice.
Having a smile on the phone also pays dividends. I recall a day when I was particularly down. After receiving a barrage of hang ups, I threw my headset onto my desk and buried my head.
A supervisor was kind enough to leave me with this advice, "Smile, it will make a difference."
In the end, I was able to turn my day around. When it's all said and done, people won't remember your numbers, but rather your attitude and the positive influence that it had on others.
Step 3: Tone
In phone sales, you have to be mindful of your tone. This is a soft sales skill that's vital to your success.
When teaching coaching callers how to sell over the phone, this lesson almost always elicits the same response: "Oh, so you want me to sound fake?!"
My reply? "No, not to sound fake, but to sound genuine and upbeat."
When you're selling over the phone, people will immediately sniff out when you are being "salesy." Don't be that person. Be yourself, and people on the other end will genuinely appreciate it.
RELATED: How to Be a Better Salesperson Through Relationship Selling
Tonality plays such a key role in selling over the phone because your voice is your biggest asset. The person on the other end of that line has no more information to understand your message than what is coming out of their phone's earpiece or speaker.
There's a tone that communicates firmness — such as when you are asking for the business or firming up an appointment. There's a tone that communicates, "Tell me more," when you are in the discovery phase. There's also a tone for expressing concern when you've caught someone at a bad time.
You need all of these.
What I've found in my selling career is that maintaining a genuine, authentic, and enthusiastic tone makes you more relatable.
One of the best compliments I ever received was from a prospect who praised me for having a conversation with him and not just "selling the product." He had mentioned he usually ignores most numbers he doesn't know, because over the phone, salespeople have a hardened, take-it-or-leave-it perspective. I truly love having conversations, so I make the most of every one I can.
5 Phone Sales Tips
With the right mindset established, it's time to get into the weeds. These 5 phone sales tips have been essential to my success as an SDR. Incorporate them into your sales process and see how it goes.
1. Don't Call the Prospect Back at the Same Time
Many SDRs get this phone sales tactic wrong.
Prospects, like us, are creatures of habit. Each day, they go to work, take lunch, leave, etc. — usually at the same times. Because of these routines, they're also quick to identify the things that happen on a routine basis.
Like getting a robocall from the same number every time they're ready to take their break. After a while, they begin to expect it.
That being the case, if you call the prospect every Tuesday at noon, it is going to become clear to them, and they will avoid you.
Fortunately, the solution to this problem is easy. Just randomize your calling so it's harder to be screened.
This mixes up your day, which can be pleasant. It can also help your numbers. If you become too routine-driven, you'll start avoiding making that call and you'll eventually see lower numbers because you're disqualifying prospects simply because they're not answering your calls.
Don't make this mistake. Vary the times you reach out to a prospect to ensure you get through.
2. Research, Research, Research!
Similar to calling at the same time, a big phone sales mistake I see too often is calling without the proper research. (Actually, this applies to cold calling and emailing.) When you fail to research your prospect, you are likely going to be pushed off for one of two reasons.
First, without research into who your target is and what they do, you can't deliver value.
Not doing proper research into the prospect communicates that you don't care about them — you only care about what you can get from them.
Even the smallest efforts are appreciated. Let's say you reach out to a prospect and lead with a recent achievement — say, an event, award, or project they were involved with. They will appreciate the time you took to discover this.
Also, people love nothing more than to talk about themselves and their achievements, so you will be able to scratch that itch as well.
Second, until you do some real research, you can't prescribe the right product/solution.
How do you know your product or service will benefit the prospect if you haven't researched them? More often than not, a prospect will sniff this out because you will go right into your pitch without referencing anything that pertains to their company.
How do you do effective research?
A few of great tools and tactics I use daily for research include:
Discover.org – This is a great place to not only find company/contact information, but also the current technologies a company is using. This is especially useful if you're in SaaS sales.
Crystal Knows – I learned about this at a previous career stop and have used it ever since. It's a fun tool to get to know the personality of your prospects. All you have to do is create a profile and use a Google Chrome extension (along with Crystal's Personality AI) to gain access to a wealth of knowledge that was once hard to figure out without a lot of previous outreach.
Company Websites – Simply reviewing the company website is a simple research technique that doesn't require a subscription or tool. You can gain access to key people, read recent articles, learn about awards, and more. You'll be amazed at what you can learn just by browsing their main pages and scrolling through their blog.
Take the time and get to know your prospects. They will thank you for it!
3. Sort Your Calling List Every Morning
When you think of phone sales tips, sorting your call list should be one of the first things you do to start your day.
While there is nothing wrong with doing blitz-style calling (in fact, I encourage this to be hyper-focused for a matter of time on subsets of prospects), I would encourage you to take time in the morning over coffee or your breakfast to go through and sort your calling list.
As an SDR (Sales Development Representative, this was always the first thing I did after arriving at my desk, powering up my computer, and looking at email.
The most effective technique for me was to first sort by last call date, and then for those with a specific follow-up date assigned to the account.
If you're currently using a CRM with access to this feature, USE IT!
Our current CRM achieves this through "Creating a Task," and an email is sent to my inbox when the call is due. This reminder email includes information such as company name, contact phone, and contact email. I can then view the task, which takes me right to the unique contact record.
4. Practice Makes Perfect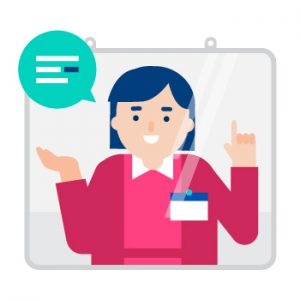 Phone sales tips are only as good as you make them, and your pitch is no exception. When I was an SDR, I practiced my pitch morning, noon, and night. I would find a mirror and watch for facial expressions until it seemed like my pitch was a conversation.
When my pitch wasn't as effective as I would like to be, I would often turn to colleagues at a nearby desk and demo what I was using. More times than not, they would offer really great insight to something I was missing, or they would be really thankful because my pitch provided the missing ingredient for theirs.
Nobody woke up and was gifted the perfect pitch. Sure, they may have advantages in certain aspects of it, such as tone and pace, but in order to be a master, you have to put in the work.
Don't let anyone fool you. There are no shortcuts on the road to success.
5. Listen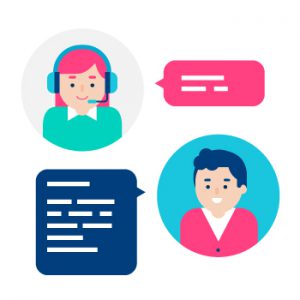 While this may seem like the easiest sales call technique I mention in this article, it's probably the hardest to execute.
From our first day in sales, we are equipped with so much information about our product or offer, we naturally want to share it with everyone. For lack of a better term, we "verbally vomit" all over our prospects without even listening to the words they are trying to get out.
Actively listening is a huge key to building rapport because the prospect will appreciate you paying attention to their concerns, or even just the bad day they could be having.
If you continue to ignore or talk over your prospects, they will eventually lose interest, which will lead to them avoiding your calls or copping out altogether.
This is not due to your product/service, but because of YOU.
Listening to your prospects can help avoid miscommunications. When we interject quickly or interrupt frequently, this could confuse them about the purpose of your call. Allow your prospect to speak, as it only benefits the both of you!
Your Turn
If you want to learn how to sell over the phone, you'll need to learn all these skills (the technical skills plus your mindset) and practice them daily.
I promise, over time they'll become second nature, and you'll find they'll help you improve your life on every level.