How to Build Your First Automated Email Sales Funnel
How to Build Your First Automated Email Sales Funnel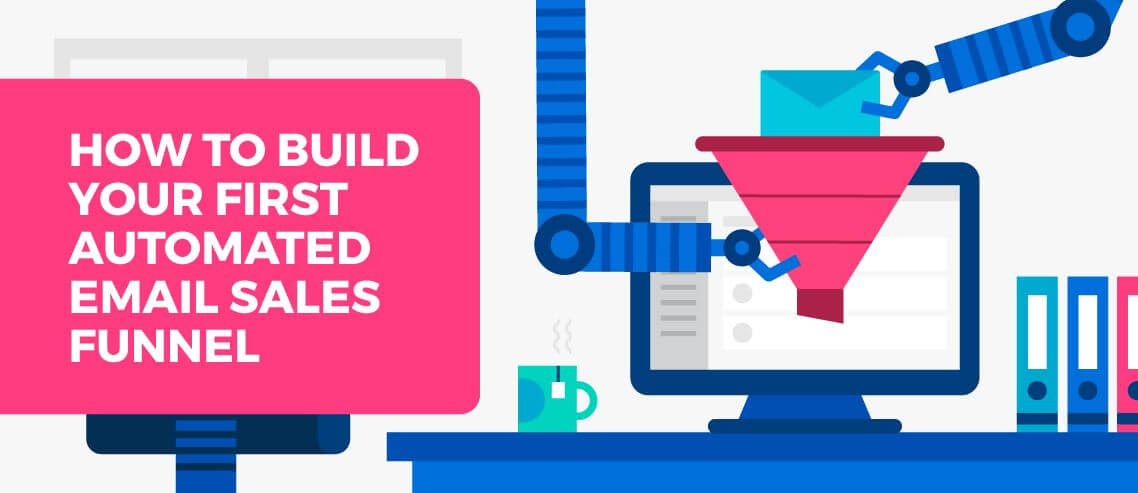 If you are looking to build or grow your business online, there is a good chance you've heard of email sales funnels.
After all, email is one of the most effective methods of communicating with nearly 4.1 billion users.
What you might not know is what the heck an email sales funnel is — or how to build an effective one for your business.
I've got good news for you — if you're struggling to figure out this whole email sales funnel business, you are in the right place.
We're going to cover what, exactly, an email sales funnel is and provide step-by-step directions for building an automated email sales funnel that will actually convert. Automating the process will allow you to reach a wider audience and spend more time focusing on other areas of your business.
First, what do we mean when we talk about an email sales funnel?
What is an Automated Email Sales Funnel?
An email sales funnel is a series of emails (most often automated) that pushes a lead to take the desired action.
An email sales funnel takes a consumer from "Who is this brand?" to clicking "Add to cart" in an unobtrusive way, often through education and email segmenting.
Like a standard sales funnel, email sales funnels use tools like landing pages and conversion optimization to move users through the sales funnel.
For example, a novel writer might gather leads on their website, send out a sample of their book a few weeks before launch, send out a monthly newsletter, and, finally, send out an email with a link to purchase the book when it is published.
How to Create an Email Sales Funnel
The main goal of an email sales funnel is to nurture the lead in a way that encourages conversion. Your process will vary based on your industry and your audience. However, several steps apply to most businesses.
Here is how to create and optimize an automated email sales funnel.
Set a Goal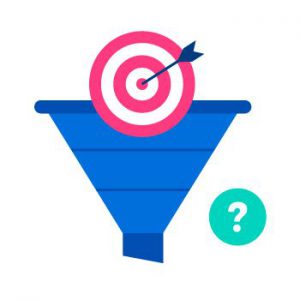 Before you dig in and start scheduling emails, you need to set your goal — what do you want your audience to do? While it might seem obvious, this is a critical step. You won't know if your funnel is successful if you don't have a clear goal in mind.
Here are a few examples of goals:
An ecommerce business aims to increase sales by 25% during the back to school season.
A coaching brand wants to drive 100 signups for its new coaching program launch.
A bakery is looking to increase cake orders by 30% during the graduation season.
A SaaS (software as a service) company wants to reach 25,000 trial signups by June.
Notice these goals are specific, which makes them easier to track. If you just say "Oh, I want to sell more," that isn't very useful — just one sale will mean you reached your goal, right? Instead, set a percentage or exact goal you want to reach.
Making your goal measurable will make it much easier to tell what actually works.
Capture Leads
Once you have set an actionable goal, the next step is to capture leads. These are the folks you will be nurturing in the next few steps. In an email sales funnel, leads are often going to come in the form of an email list.
There are tons of ways to encourage leads, including placing an email sign up form on your website, offering a lead magnet, such as an ebook or coupon code, or hosting a contest. The right one for your brand will depend on your audience. However, I suggest testing a few strategies to see what your audience responds to.
Here are a few strategies for generating more leads:
Add a signup form everywhere — on social media, in blog posts, in your email signature, etc.
Encourage email subscribers to share your emails by providing useful content they will want to forward to friends and colleagues.
Create some sort of lead generation campaign — host a webinar, provide a downloadable resource, etc.
Keep your sign up form short and to the point. Don't ask 25 questions, this will lower your sign up rate.
Don't buy email lists or sign up people for a newsletter without your permission. This is a quick way to land in the spam folder, which can impact your deliverability rates — and could get you banned from your email provider.
Remember, when it comes to leads both quality and quantity matter. Having an email list of 800 subscribers is great — but not if they aren't in your target audience. Work to strike a balance between getting high-quality leads and getting more leads. Check out this list of cheap ClickFunnels alternatives.
Can you build an email sales funnel without an email list?
You can use cold emailing to build a sales funnel. However, nurturing cold leads require a more hands-on approach that isn't ideal for an automated email sales funnel.
Outline Your Email Campaign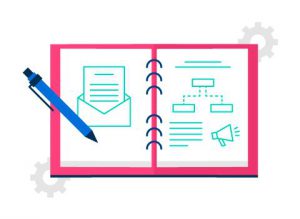 Your email list is starting to grow — congratulations! Now what? Now it is time to outline an automatic email campaign that will take your subscribers from "Who is this brand and why should I care?" to ready to buy.
For example, you might send an email campaign that looks like this:
Users download a guide about the benefits of raising your own bees.
After 24 hours, you send an FAQ guide that covers the most common struggles new beekeepers face.
If they click the link to read your FAQ, you send a video guide to raising bees.
Three days later, an automated email delivers a link to a landing page where users can sign up for your paid beekeeper course — but only to the people who read your FAQ and watched your video. You know these folks are likely to be interested in what you have to offer.
Every business is different, so there is no one-size-fits-all plan for creating an automated email sales funnel. However, the following tips will help you create a funnel that drives your users to the next stage, and ultimately to convert.
Offer Value
Most people get hundreds of emails a day. If you want your email sales funnel to be effective, you need to make sure it is valuable to your readers. What information do they need to make a decision? What struggles do they face, and how can you help? Provide resources such as blog posts that offer solutions, not just sales pitches.
Use the AIDA Model
AIDA is a marketing model that stands for Attention, Interest, Desire, and Action. As you craft your emails, make sure you are attracting attention through an engaging email title, generating interest by telling a story or focusing on the benefits your business offers, driving desire by focusing on your brand's unique selling point, and telling them what action you want them to take.
Segment Your Email List
Not every user is interested in the same type of content —- or has taken the same actions. Rather than sending your entire list the same content, look for ways to send more targeted emails to specific audiences.
For example, if you are using a webinar to generate leads, you might send a message to attendees that references a specific step or story discussed in the webinar — which wouldn't make sense to people who didn't actually attend.
Instead, you might send registrants who didn't attend a link to next week's webinar or a blog post or video that covers similar topics.
Design and Launch Your Landing Page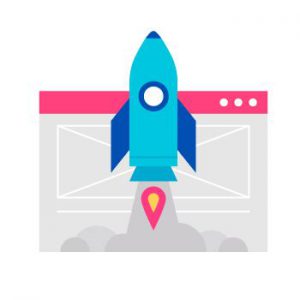 You've got leads. You have sent several emails nurturing those leads. Now it is time for the final act — pushing your audience to buy by building a landing page.
At this point, you are ready to close the deal, so you need to make sure it is good. Here are a few tips for creating an amazing landing page:
Use simple, straight forward headlines that focus on the benefits your product or service offers.
Include social proof, such as reviews or case studies.
Address major pain points and explain how your product overcomes those issues. For example, if the installation of your product is a major hurdle, explain how you offer a one-on-one installation walkthrough.
Make sure your landing page loads fast — especially on mobile devices.
Use a strong CTA that makes the next step clear.
Don't set and forget your landing page — use A/B testing to see which headlines, CTAs, and copy resonate with your audience
Final Thoughts on Creating an Effective Automated Sales Funnel
At each step in your email sales funnel, ask yourself one question — can I make this process simpler? Your email sales funnel should feel natural to the user but also be easy. Don't make them search around on your landing page for the Buy Now button, for example, or bury your webinar sign up link below tons of other content.
Each email should have a clear next step that leads users through your funnel, breaks down friction to conversion, and proves the value of your product or service. And, make sure to test copy, headings, and even button color to see what works.