How ThinkAlike Agency Generated $250k in Revenue Using Mailshake
How ThinkAlike Agency Generated $250k in Revenue Using Mailshake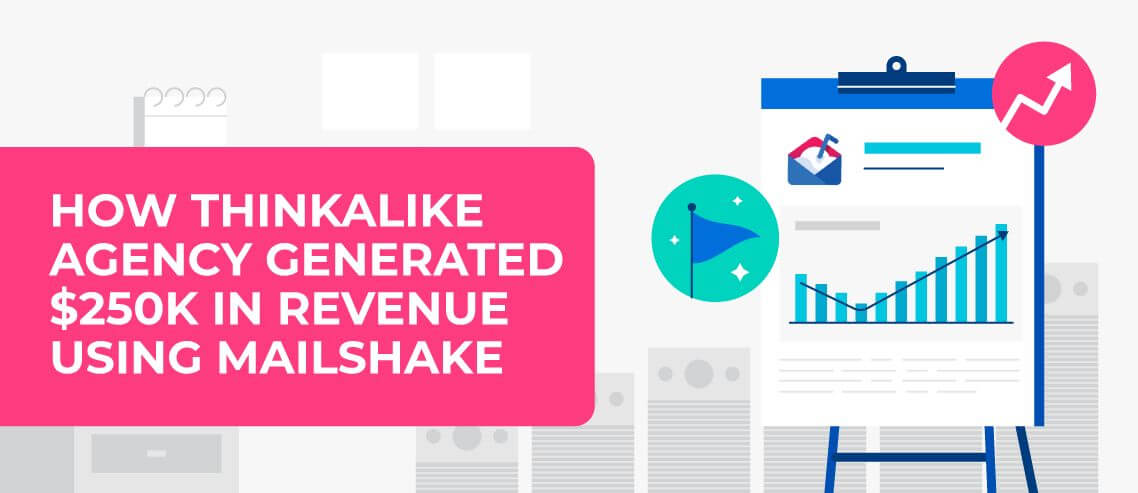 How do you build an outsourced sales team from scratch?
According to Zack Gutin, the key is relentlessness and the right technology. Gutin is the Founder of ThinkAlike Media, which is an LA-based marketing firm serving primarily B2B companies in media, entertainment, and technology.
Gutin's bread and butter is direct B2B sales outreach and media exposure. Cold email is his company's specialty. With it, they generate leads, book product demos, and focus on getting a meeting. Gutin has been using Mailshake for over five years and can easily manage upwards of 20 clients simultaneously thanks to its built-in automation.
Since Gutin's clients are selling high-dollar products, they needed a system that would garner interest and prompt the right time to swoop in for a personal interaction. Here's how they've found success using Mailshake:
Providing a "Cold to Close" White Glove Approach
Gutin's business thrives on Mailshake's automated email campaigns. He says, "email is dead if you're doing it poorly." He follows industry best practices but knows that automation has a limit, and at some point, you have to jump in and take a personal approach.
Mailshake was their go-to choice because they wanted campaigns to stop when the prospect engages. It's all about making the email feel real. If it's less obvious that it's automated, it'll get more replies. For starters, he ditched the HTML code and made each email campaign feel conversational. He would also keep outbound email quantity fairly low, so as not to cross spam thresholds.
Second, creating personas and curating their own lead lists was paramount to ThinkAlike's approach. Mailshake is only as good as the data you feed it, and they knew that buying lists wouldn't get the results they wanted. Gutin knew from the start that they'd have to get their own eyeballs and intelligence on who they were targeting.
As soon as an email got a response or some promising engagement, Gutin would step in and field the response himself. At that point, it's about building rapport, earning trust, appointment setting, and doing everything possible to get on a call.
Storytelling Changes the Game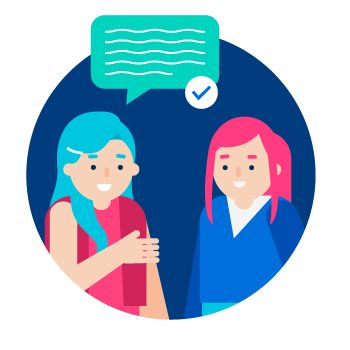 Gutin is the former VP of Sales for Final Draft, which is a screenwriting software company built for writing and formatting screenplays. Naturally, he developed an affinity for writing and storytelling while he was there. In fact, that's where his simple outreach protocol took shape. He knew that people responded better to stories and conversations than in-your-face pitches or highly decorated emails.
With the conversational approach, you have to ensure that the prospect is your focus. Cold email is easy to disregard, and if you spend too much time talking about yourself or what you do, you're going to chase them away.
One trick that Gutin uses is to imagine you're meeting them at a party. You wouldn't walk over and kick off the conversation with statistics or begin listing the reasons you're awesome. You'd start the conversation with flattery, ego-stroking, and show them you're not just another sales rep. You'd ask them questions, find commonality, or pick a thread of a problem you can pull on.
Good Things Come From Trial & Error
Mailshake is integral to Gutin's business because he uses it not just for prospecting clients for his marketing firm ThinkAlike, but as part of his service offering for clients. As soon as he lands a new client using Mailshake, he fires up a Mailshake campaign on their behalf.
The whole first week is client onboarding. There's a big element of client research during onboarding. He'll determine exactly what use cases exist for their product, create unique personas with matching email campaigns, and segment those lists.
Next, they'll set up, launch, and monitor email campaigns. The first few weeks require some testing since finding the sweet spot for messaging takes a little trial and error. That means paying closer attention to campaign metrics and making minor adjustments is crucial.
For example, one customer might have a campaign on doctors and another on lawyers with various value propositions at play. As soon as one takes off, they'll pause the others and double or triple down on the one that's working.
Finish Strong With a "Soft" Follow-up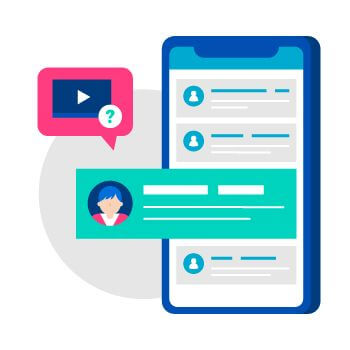 With multiple campaigns per client running in Mailshake at any given time, it's easy to find patterns that work better than others. For instance, Gutin's team threads emails by using the same subject lines. Doing so truncates messages, so they're not repetitive, and prospects can look back to find more context.
It's in the follow-up strategy with Mailshake that Gutin and his team really see success. That's where people are won over, and they make a dent for their clients. Typically, each email cadence comes with a standard 7-day follow-up.
It starts with something soft, then the follow-up might be more direct, like "Have you had a chance to look at this?" Once again, after another 10 days or so goes by, they'll shorten up the message but remain direct, "Is there someone else we should reach out to?"
Again, Mailshake automates this entire process, so all they have to do is set up and monitor campaigns. Sometimes engagement without a reply can indicate interest as well. Perhaps they were busy or didn't like the website.
Either way, Gutin's following up with a change in subject line and a fresh message like, "Did you see the video in my last email?" This approach has been very effective. They see the biggest response rate from simply asking if they'd seen the video in the last message.
The Right Tool for the Job
In Gutin's own words, "What we do isn't possible to achieve without Mailshake."
ThinkAlike Media is living proof that cold email is far from dead. The market is full of conflicting advice and a plethora of fancy tools, but with the right approach and the right software like Mailshake, you can still reap the rewards of a cold email campaign.