How Banzai Uses Mailshake to Drive 80% of Their Product Demos
How Banzai Uses Mailshake to Drive 80% of Their Product Demos
If you're a field marketer that regularly hosts events, chances are you struggle with driving registrations from time to time – you're likely stuck relying on old email lists and pushing your internal sales team to fill the seats. Banzai recognized a significant gap in the market and set out to solve this particular issue.
Banzai is a bootstrapped event marketing SaaS company that helps companies in the B2B tech space fill their hosted field marketing events. The platform is especially useful for those constantly building an event, filling up the room, and moving onto the next one.
Banzai automated this entire process and extends the reach of campaigns with its targeted phone and email outreach team. It saves companies time by eliminating the need to memorize scripts or go through training on event promotion. They simply set up an account and let Banzai's remote team go to work for them.
Banzai also takes things a step further by helping to prevent event no shows. It provides attendees with gentle reminders that keep them up to date on event changes and, most importantly, reminds them at specified intervals to show up on time.
Mailshake Delivers the Dream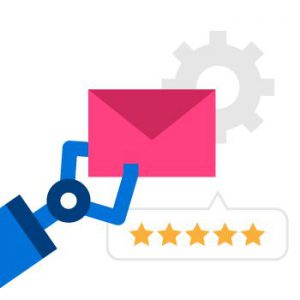 For the Banzai team to cater to such a diverse range of clients, it has to lean on a robust stack of tools that can scale quickly based on the client's needs. When it came to email marketing, Mailshake was the obvious choice according to their Head of Sales, Matt Hallerman. "Mailshake has been a dream. It's seriously the best marketing automation tool I've used in my entire career," he says.
To give a little more background, Banzai created proprietary internal systems that they use to drive registrations. They leverage a phone agent team, an SMS outreach tool, Linkedin Inmail, and Mailshake for their email automation. The foundation of their outreach was built on the Predictable Revenue outbound  sales technique, which many have dubbed the "Silicon Valley Sales Bible." The author, Aaron Ross, built the insides sales process from scratch that sourced $100 million in recurring revenue for SalesForce.
Between a rock-solid outreach program and a strong partnership with Mailshake, Banzai has experienced solid growth. Hallerman states: "Thanks to Mailshake, our Banzai sales team has seen tremendous success in bringing on new logos and new field marketers to our platform."
The Benefits of Campaign Intelligence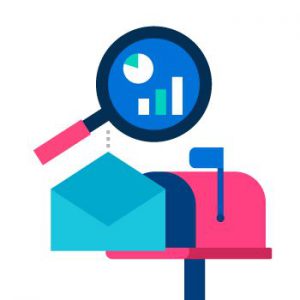 Hallerman and the team at Banzai tried several other outreach tools before settling on Mailshake. None of them were a good fit. "I've used other companies who weren't mapped out quite right. Mailshake really nailed it with showing the sending calendar and other features that competitors didn't quite execute well," notes Hallerman.
With a primarily outbound business, Banzai needed a robust solution that could not only keep up but also provide new insights. The campaign intelligence was one area they found immensely appealing. Generating outbound demos is a good example: they're always striving to book as many outbound demos as possible, and with Mailshake, you can drill a layer deeper on your campaigns.
Hallerman shares that "one of the great features of Mailshake is you can download your recipients and see who has interacted with your emails in what ways." Email opens, for example, allow you to look through your campaign results to find someone with a high number of email opens who hasn't converted to a lead or demo and put them through a specialized nurture campaign that's more likely to convert them.
Creating a Winning Campaign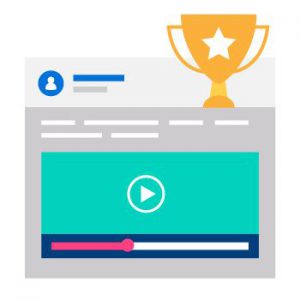 There's no blueprint for creating a successful outreach campaign. Having the right tools and following best practices can certainly help, but only through constant testing and tweaking can companies find the right blend of copy, value, and timing that outperform the rest.
Hallerman found the sweet spot with Mailshake: "We use Mailshake's platform to blast our message out in an organized cadence to our target audience which has been an absolute game-changer."
With each campaign, they leverage a nice short copy that's both direct and clean. Every email ends on a closing question that incites action. Typically, something along the lines of, "Hey, may I show you a 9-minute demo?"
Each cold campaign is structured with a specific cadence. Some even as few as 3 steps. Hallerman claims that part of the magic is you have to give the right amount of time for your market to rest as well – especially when you're repeatedly blasting out back-to-back demo requests. Upon concluding an initial 3-step cadence, they may let it rest a couple of weeks before firing it back up again. Opt-in newsletters, on the other hand, are another animal entirely and will have demo requests trickled in regularly.
Banzai has driven hundreds of thousands in bookings thanks to the insights Mailshake provides and credits Mailshake for around 80% of the demos booked. Banzai's results are far from unusual. Matt and his team fit Mailshake perfectly into their sales tech stack and are reaping the benefits.