NEW Mailshake Features: Google Chrome Browser Extension & Salesforce 2-Way Sync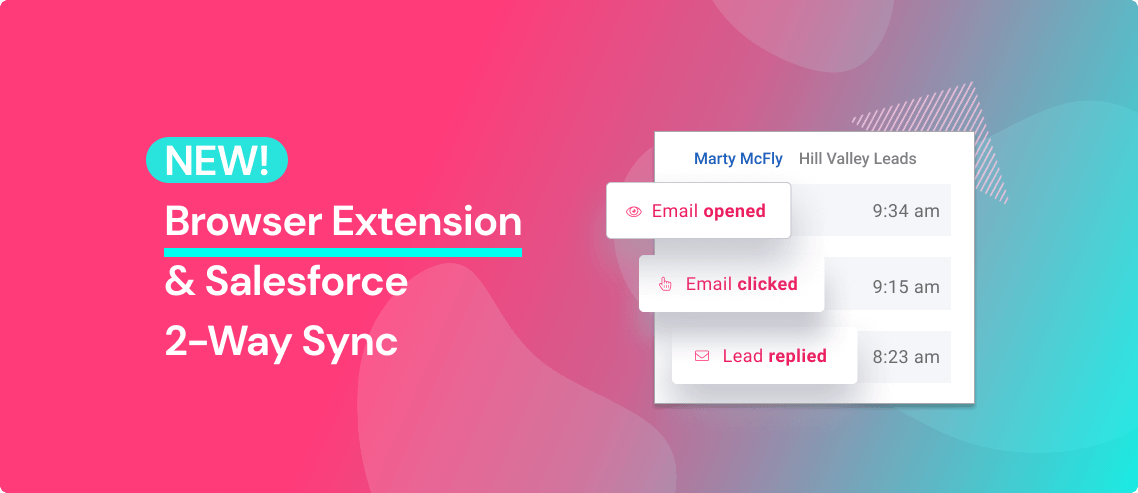 At Mailshake, we want to make it as easy as possible to see which of your leads are most engaged so you can respond more quickly and close more business. That's why we launched a Lead Temperature feature for our Sales Engagement plan customers.
Now we're making it even easier to see exactly when leads are engaging—wherever you are on the web—with a brand new Google Chrome browser extension. Plus, we added Salesforce 2-Way Sync so you can import all your prospect and customer info from Salesforce into Mailshake.
Your New Mailshake Browser Extension in Google Chrome
Chances are you're not just patiently waiting in your Mailshake account for your leads to respond. Now you can browse the web without missing a beat with instant alerts that let you know when prospects respond to your email campaigns.
Gain all the info you need at a glance, including exactly who's opening and clicking through your email campaigns and the time they're engaging. That way you can follow up as quickly as possible and improve your speed to lead.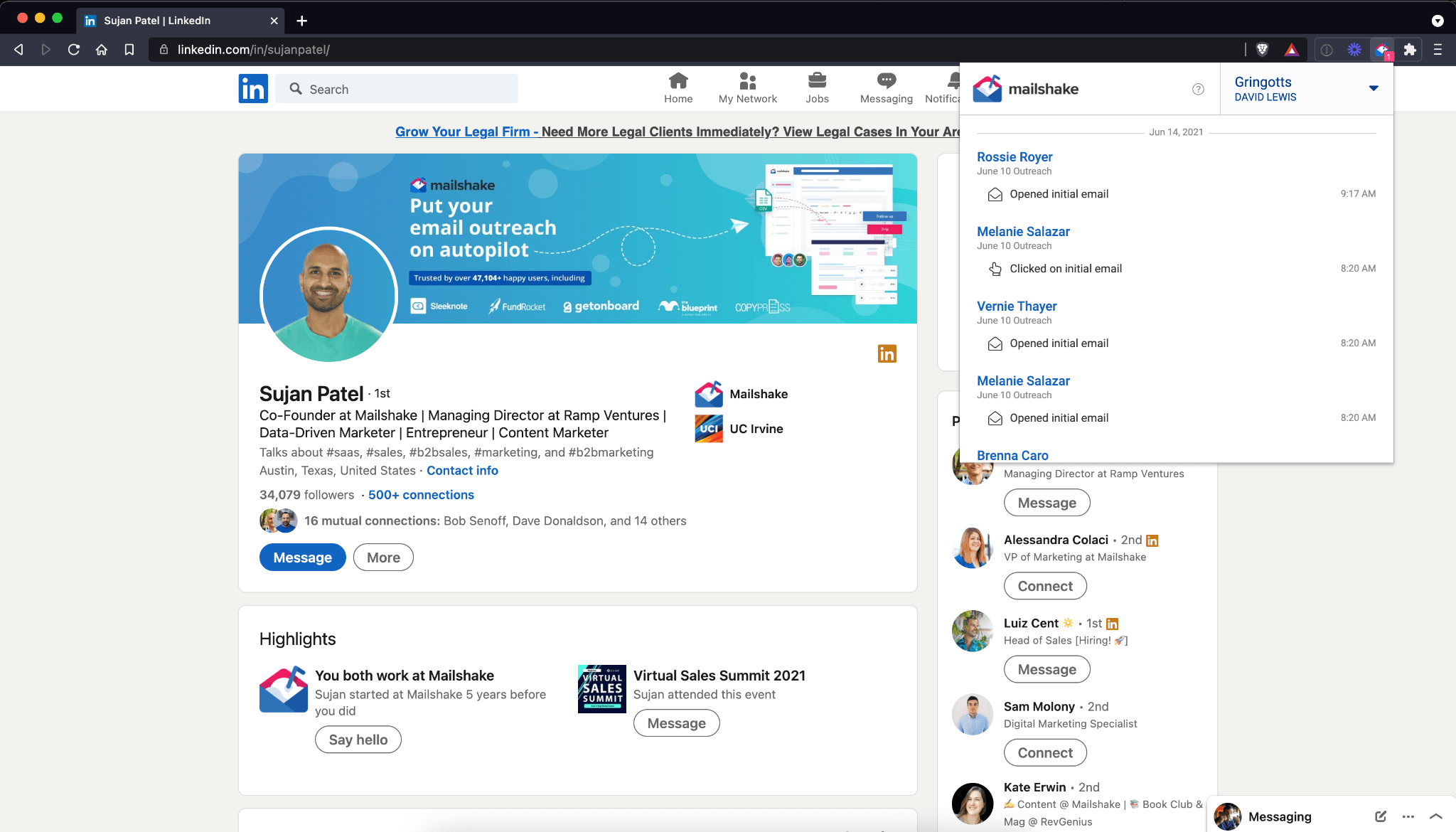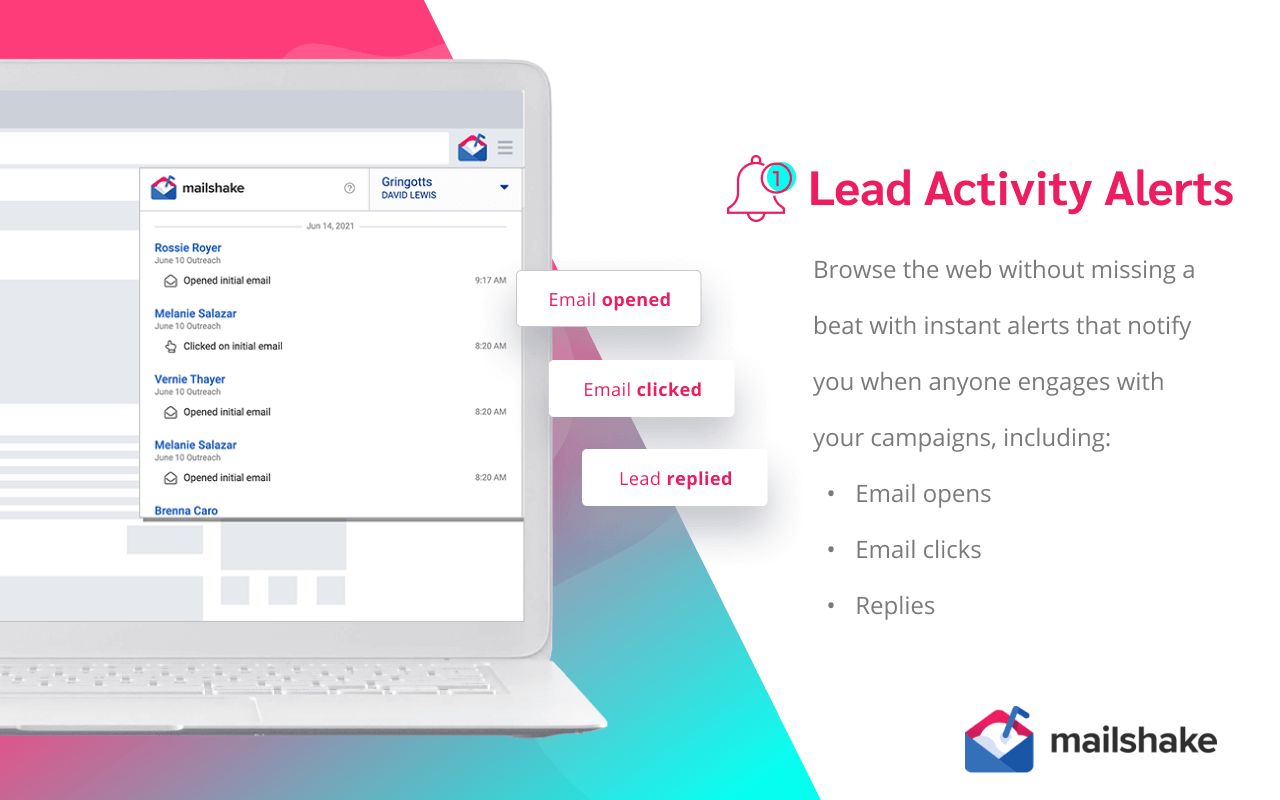 Place Calls with a Click—Exclusively for Sales Engagement Plans
Save time dialing by placing calls with a click. Your browser extension lets you instantly launch your Mailshake dialer by clicking on any phone number you find on the web.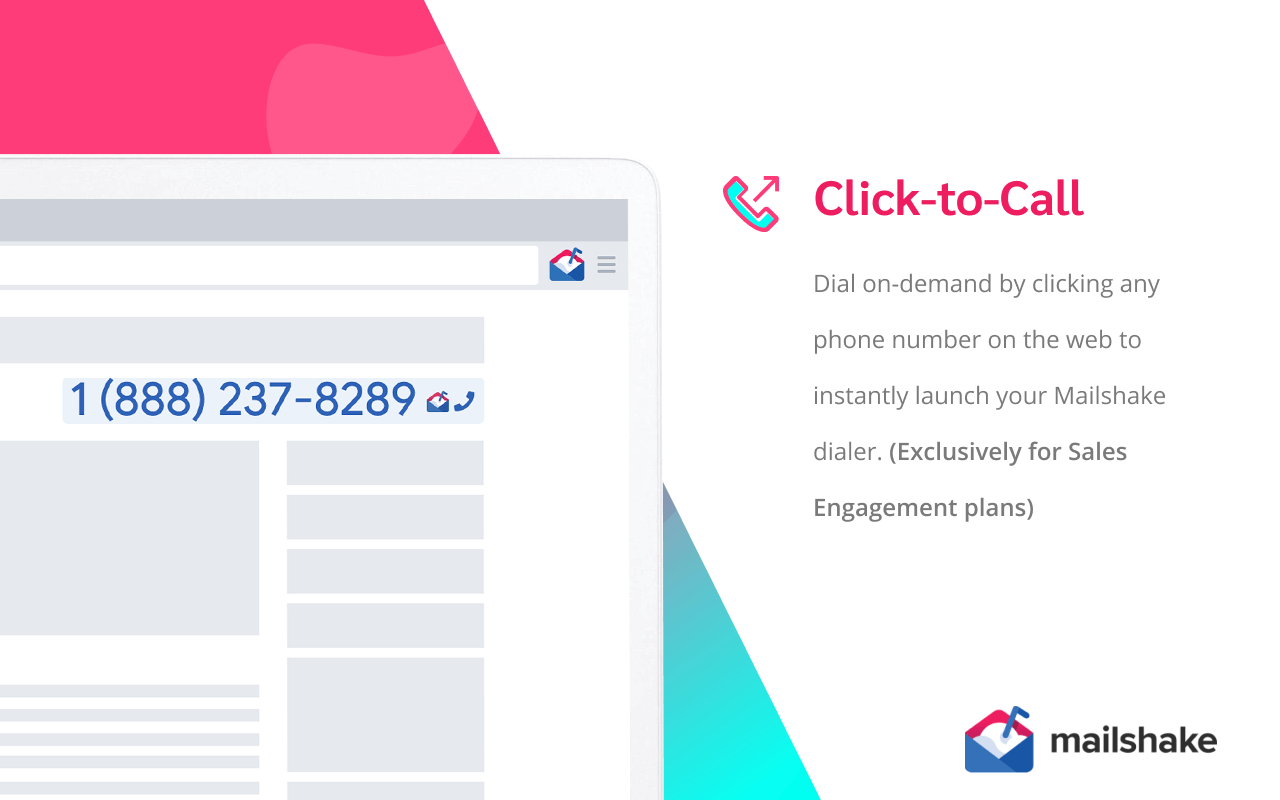 Upgrade to the Sales Engagement plan to dial on-demand with your browser extension. Simply go to your Settings, click "Billing," and click the Upgrade button.
Next Up: Manage Tasks and Leads
We're continuously improving the browser extension. The next functionality we're adding is the ability to manage your tasks and leads directly from your browser.
Salesforce 2-Way Sync
It's crucial to have all your prospect and customer information up-to-date. Instead of constantly exporting and importing data from spreadsheets, everything in Salesforce now syncs seamlessly with Mailshake.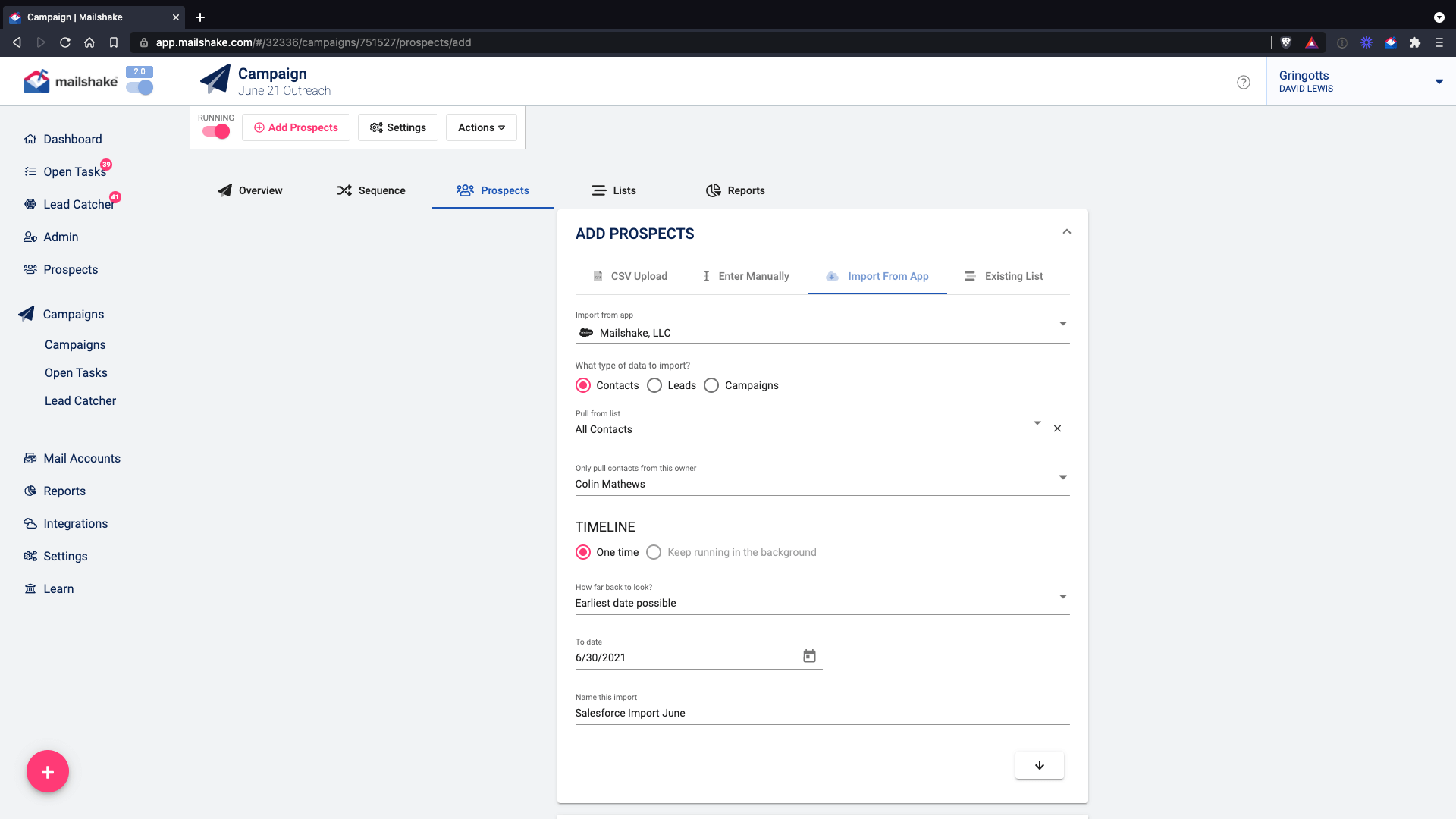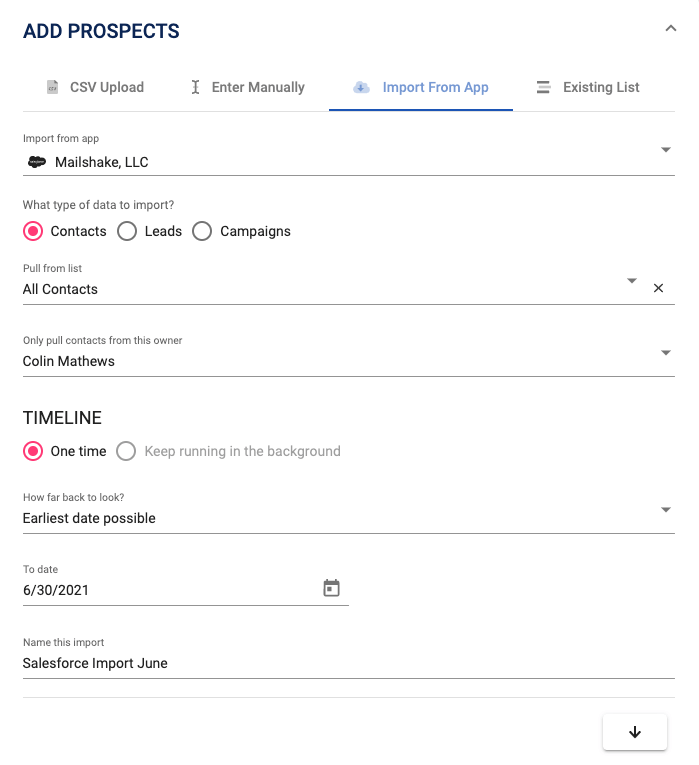 You'll have the option to import Contacts, Leads, or Campaigns from Salesforce into Mailshake. You can also filter those lists down if you want to import a more specific segment of your data.
Start Closing Deals Faster
Download the browser extension in Google Chrome to start closing deals faster from anywhere on the web.