How to Make Awesome Product Videos That Grow Your Sales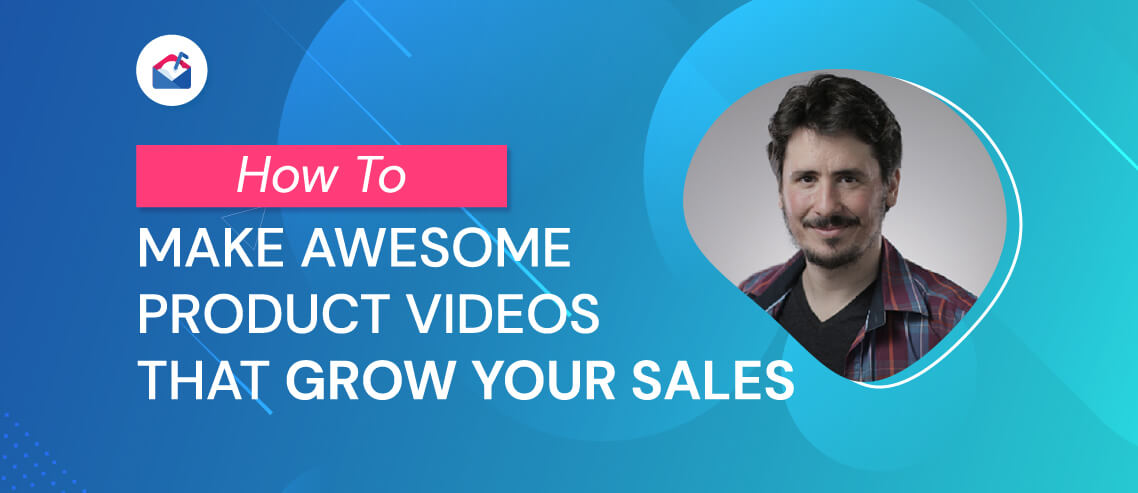 Right after entertainment and education, most people online consume video to find out more about a product or service they are interested in before making a purchase.
That much is a given in today's eCommerce landscape.
And of course, most marketers are very aware of this. So, using product videos to generate conversions is already part of most digital marketing campaigns—a smart move!
The thing is, though, that as simple as it sounds, a product video entails much more than just filming your offerings and expecting people to show enough interest to do business with you.
It takes a lot of crucial moving pieces to engage and leverage viewers to action, and a product video that fails to do so will inevitably fall short of your expectations.
But fret not; we've gathered a number of tips, different types, and even a few examples that can help you craft outstanding product videos that can actually kickstart a successful video marketing strategy, and we plan to share them all with you today.
Let's get started!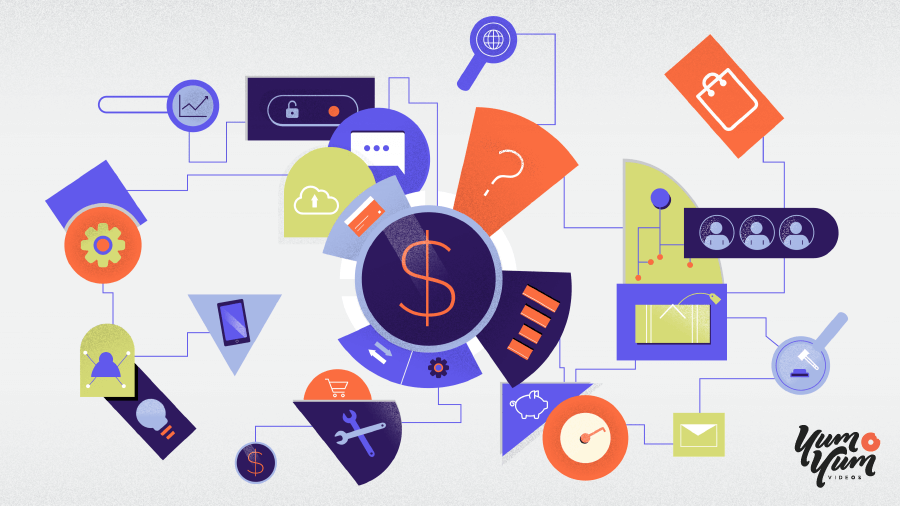 What Exactly is a Product Video?
In a nutshell, a product video is a piece crafted to provide information about a product or service's attributes and benefits in a way that motivates prospects to buy it. More than that, effective product videos also include other vital, complementary information—such as how it can meet clients' needs and solve their pain points.
Most importantly, a product video doesn't have to be limited to just reporting on features and benefits, but it should also tackle its functionality and do it all in a way that resonates with the intended viewer.
And while all of it might sound a bit basic, it's important to get on the same page about it to get started because, as telling as what they are can be, understanding what they aren't can be equally helpful.
There's no set way to make a successful product video!
The style you go for, the format you use to bring them to life, and even the visuals and script can be radically different from product video to product video. It should all adapt to your marketing goals and the type of audience you are after.
Product Video Types
As we've spoiled in the intro, there are different types, and they can all be more or less valuable given your particular situation.
Let's take a look at some of the most popular, so you can decide which one fits your brand and strategy better.
How-to videos
Why read a boring instruction manual to assemble or use a product when you can learn to do it with a 2-minute entertaining video, right? This is the reason why this style is so popular.
As the name suggests, they show how to use a product and give viewers a better understanding. As a rule, they're short, conversational, and practical. How-to's showcase a product not in terms of its features – or even trying too hard to be promotional – but from a practical standpoint, with content that also adds value to a potential purchase
Pro tip: Avoid using professional terminology. Remember that people watch how-to videos because they want a more straightforward explanation.
Explainer videos
Finding an effective way to showcase several aspects of a product or service can sometimes be tricky. Explainer videos are perfect for doing just that. They can transmit a complex message and do it in an entertaining, informative, and straightforward manner, which makes them particularly effective in industries like tech, healthcare, and finance.
Moreover, they do not only simplify and explain complex things but do so in a way that attracts and retains customer attention. 3D and whiteboard animation explainer videos are some of the most widely used, given the versatility and flexibility of the medium.
Pro tip: Mention the problem, but focus on the solution your product brings to your audience's pain points. Going on and on about the problem is not an effective way to get your message across. On the contrary, people will be left with a frustrating feeling.
Product-focused or close-up videos
This style puts a product in the spotlight with a satisfying visual approach. Close-up videos aim to captivate and encourage customers to make buying decisions and are particularly helpful when a product has a strong aesthetic and design appeal—like jewelry or tech gadgets.
Pro tip: While capturing the best features of your offering is a wise choice, make sure you also clearly show its purpose.
Storytelling videos
It's a fact that compelling storytelling helps create an emotional bond with your audience and your brand. When it comes to product videos, using a story to showcase a product's potential impact on a buyer's life can be highly engaging and immersive. You see, people will long for it on a human level, making them more likely to make a purchase.
Pro tip: Combine your storytelling with a soundtrack. Music is a powerful tool that impacts emotions and plays a crucial role in this video style because it influences your viewers' moods and can guide them to take action.
Unboxing videos
In short, they aim to reveal in full detail what customers are going to receive if they were to purchase a product. Now, if you think that watching someone opening a box and telling how it feels doesn't work, you're wrong! This style is quite prominent on YouTube.
While most of them are user-generated, the growth of e-commerce has led companies to send their products to influencers in their niches so that they can record one.
Pro tip: If turning to influencers isn't your thing, you can record your own high-quality unboxing video of your offerings.
Pre-Production: Planning & Tips
Now you have a better idea of some effective types, let's get a bit more into the process of shaping your product video. Remember; if you want to hook your audience and see a return on your investment, designing an effective plan is vital.
First step: Identify your target audience
It's a given that not all content fits everyone. Some businesses craft well-thought-out video content that is doomed to failure because they don't know their audience. Another reason can be that they try to broaden their scope so much that the video ends up being unappealing for most.
Mistakes like these lead companies to lose a lot of time and money. Thus, identifying who your target audience is, it's an essential first move. This way, you'll be able to get the attention of the right people because their wants and needs will be in the spotlight. And no less important, your efforts will be profitable for your company.
But, how do I identify my target audience? You may ask. Well, Google Analytics, Audience Insights on Facebook, Instagram Insights, or YouTube Analytics are all great tools to do just that, and more! Use them, and you'll be creating relevant and helpful video content in no time.
Remember, if you identify your target audience, developing a successful product video that increases sales will be much easier. This step is also essential to choose a suitable distribution platform for your content.
Second step: Stick to the script
Thinking that a short video doesn't need one is a mistake that can make all your efforts go down the drain. You see, writing a script will help you showcase your product's value proposition coherently and effectively. On the same note, it will make your video more concise and to the point and get your message across.
Moreover, you'll be able to review and verify that everything aligns with your goal long before you start producing video assets—and that alone can save you a lot of headaches and heartaches down the road. Here are a few tips to keep in mind:
Anticipate your audience's questions: Think about some of the doubts people may have about your product, and include the answers in your script.
Use confident and positive vocabulary: People won't end up buying your product if you're hesitant about it. Words are powerful; make sure you use them right.
Provide valuable information: Sure, your product may have plenty of relevant characteristics, but its benefits are what people need to know the most.
Keep your script brief: It's no secret that people's attention nowadays is fleeting. Cut the babbling and go straight to the point with short and simple sentences.
Third step: Give the storyboard a try
In a nutshell, a storyboard is a visual representation of a video's plan. It illustrates the sequences a video will have and allows you to pre-visualize its structure and identify problems in the narrative.
Also, you'll be able to optimize every second of your product video and plan all you'll need for each frame ahead of time.
The good thing is that there are free and user-friendly platforms, like Canva and Storyboarder, which will lend you a hand on that matter and help you get the most out of this tool.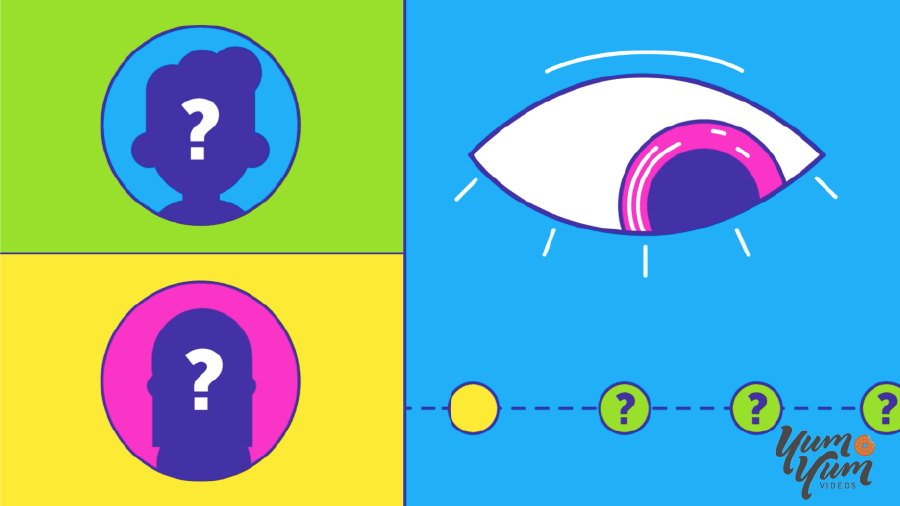 Post-Production: Planning & Tips
Good job, you've recorded your product video! However, there are still a few more steps to go through. Let's dive in!
First step: Polish your product video
Once you have all the footage you'll need, it's time to make the most out of it. As we mentioned before, adding meaningful music to your video is of paramount importance because it can create powerful emotional associations in an audience.
Also, speed changes are helpful to attract attention and focus the eye on something you want to highlight. For instance, you can use slow-motion effects to emphasize your product.
Finally, if your brand has a logo, you could include it in your product video to make sure that viewers know who you are. Or, if you want to include text, use noticeable colors that relate to your logo.
Second step: Promote and distribute it
Once your product video is ready, it's time to upload it to the platforms of your choice. As we've mentioned before, in order to pick the right channel, knowing your target audience is vital.
Now, let's discuss the options a bit, shall we?
It goes without saying; your eCommerce platform is a perfect go-to option. People still hesitant about purchasing a product would probably visit your website to whittle their doubts down.
YouTube isn't the second largest search engine for no reason. The main perk of this platform is that videos rank well on Google

—

perfect for SEO. So, uploading your product video to your YouTube channel can allow you to reach a wider audience.
Social media platforms, like Facebook and Instagram, can broaden your scope as well. You see, people on these platforms tend to share the content they enjoy—and video content is huge right now, so your product video, if done right, is very likely to succeed.
Including your product video in your email marketing campaign is another alternative that can engage your customers. Make sure you include the word "video" in the subject line in order to increase click-through rates.
Third step: Encourage your audience to take action!
Your product video is now almost complete. There's one more thing to do: including a call-to-action button. You see, no product video will be successful without urging people to take the next step, for example, to direct your viewers to a link where they can purchase your product.
Remember that creating top-notch content is only half the battle. Make sure your product video inspires action in your audience.
Let's Get Inspired!
Up to this point, we went through a lot of data that will help you make a compelling product video. But it's also a good idea to look at some companies out there that nailed theirs and take a few lessons and inspiration that can help improve your work as well!
LG
With this video, LG allows viewers to quickly understand how to change the water filter on one of their products, the refrigerator. In the first seconds, it presents the problem and then moves to provide the answer in a few steps.
The explanation is supported by animation, which makes the process easier to follow. Moreover, it showcases a color palette that goes with the brand's already established aesthetics.
Everything works because it's simple and straightforward, exactly what people who watch how-to videos are looking for!
Lunella
Lunella provides a fantastic at-home solution for sleep apnea diagnosis. The success of this explainer video lies in the fact that, in four simple steps, it goes smoothly through the whole process in no time and in great detail.
This video is a great example of the work you can do by polishing and optimizing your script and complementing that info with meaningful visuals that help you get more information across in less time – and do so in a charming way!
Chanel
This close-up video is an excellent example of how to present products in a visually attractive way: using different camera shots and speed changes, it highlights each product the right way.
And let's not forget that it accomplishes its goals in less than one minute!
Apple
In this video, Apple presents the AirPods Pro using storytelling and showcases the main character using the product in different situations.
The most impressive thing about it is that the whole video is supplemented with a lively soundtrack that engages the audience. It serves as a great example of how a product video can be effective with entertaining storytelling and the right music.
Txture
Txture is a brand that manufactures hand-made boots and shoes. This unboxing video displays Mariana Boots, one of Txture's designs, at its best.
We've chosen this example because it's not the typical video that features users or influencers opening and reviewing the product—the company itself is behind its production instead.
It's a great example that teaches us that companies can make their own unboxing videos and that they can actually work.
Parting Thoughts
While using product videos is a clever move, you can't just make one and expect positive results. Your video needs to present your product as the compelling solution to your viewers' pain points. Remember, when done well, a product video is an effective way to drive sales.
Whether it's the type you choose, and if you get it right, it will most definitely help you gain trust from your audience—and trust is the cornerstone of every business transaction.
With this piece, hopefully, you'll get a better understanding of how to make product videos. But the most important thing is that you actually put all that information and strategies into action. Good luck!