How to Grow Your Site With Link-Building Campaigns Using Mailshake
How to Grow Your Site With Link-Building Campaigns Using Mailshake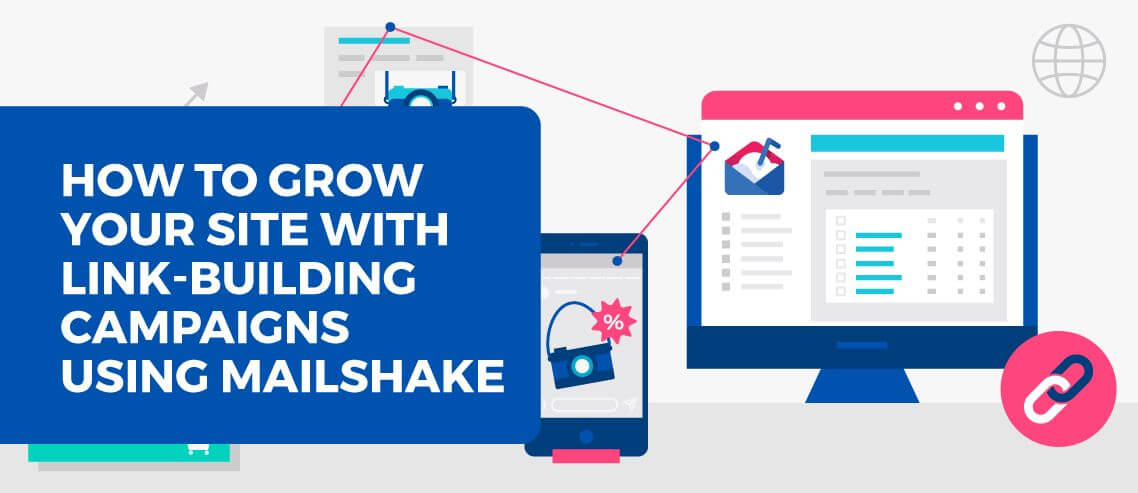 Starting an online business from scratch is always difficult. It was the same for me, even though I had previous knowledge in internet marketing.
You have an idea, you create a great website with fantastic content, and then…nothing happens. After searching through the internet, you discover that you missed a step: building links to your site.
Sometimes, I see negative comments regarding active link building, but they're missing the point.
You are not simply link-building – you're building relationships with other webmasters in your niche. That's what every business is about. You wouldn't be able to create a brick and mortar business entirely by yourself, and the same goes for digital businesses.
Getting the Ball Rolling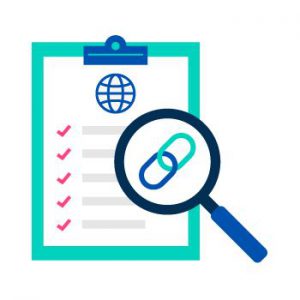 Let's imagine a scenario.
Say you spend all your free time for a month creating a website. You know that you need to optimize for SEO, part of which is building relationships with other websites and getting backlinks. The inner workings of backlinks is beyond the scope of this post, but if you're interested in learning more, check out Backlinko or Authority Hacker.
So, you start to research authority sites in your market segment and create a list of those that might accept a guest post or link to your content because of the unique value it provides.
Congratulations, you're now starting your first outreach campaign.
Let's say you spend a weekend researching and end up with a list of 20 sites, including the names of Content Managers that you will reach out to. Your next step is to craft personalized emails for each of them, but once you send them out, you don't receive any responses.
It's nothing personal – those contacts get several requests just like yours every day, and you're at a disadvantage because you're just starting out. You don't have any samples of your other guest posts or links on quality sites. Your own domain ranking (DR) is 0, so why would they link to you?
A week goes by and you send out follow-up emails, but once again you're met with complete radio silence.
Soon enough, you'll discover that when you're starting out – with no previous projects or relationships – you can't simply try to pitch the best sites in your niche. You might get a lucky shot, but chances are you won't.
So where do you go from there? The reality is that sending 20 cold emails a week to major publications won't get you very far.
This is where Mailshake came through for me.
Why Mailshake?
When it became clear that sending emails this way wasn't a productive use of my time, I had to step it up.
It's important to note here that many sites sell links. This is a good indicator of a site you don't want a link from. I've never paid for links, and I'm not planning to start.
That means you have to look for links from sites that are looking for quality, which is even harder. The conversion rate is very low, so you need high volume – this is key, especially when you're just starting out.
Great content and a couple of emails to high ranking sites will get you nowhere. You need to pitch to tens or even hundreds of sites before you start to see results.
Check out this part of a backlink profile for a period of one year:

Phase 1. Sending pitches manually. Trying to promote my new site.
Phase 2. Starting to use Mailshake, while also increasing the volume of outreach completed each day. Personalization is still the top priority – Mailshake provides the tools for that.
Phase 3. Coming up with 5 additional strategies on how to bring value to the websites that I want to work with. Still using Mailshake.
This trend is the same for all the product verticals I've started, including webinar software reviews, which is a very tough market niche to be in – quality relationships are the only way to get ranked.
That brings us to the present time. My site has grown a bit. Compared to where I want to be, I'm still at the beginning, but I managed to build my link profile using various strategies.
That, in turn, allows me to use a more targeted approach. When I was starting out, I was using Mailshake to send out single campaigns to many contacts. After some time, I started to use my strategies on smaller campaigns (breaking the big ones into smaller chunks for significantly improved personalization).
Now, I manually reach out to some of the biggest websites in my field, while still running Mailshake to do the heavy lifting.
Taking Action
At this point, you might be wondering how this applies to you. I'm now going to share a simple approach that will help get you started and hopefully put your site on the map.
Let's assume that your site is in the "pet product" niche. You create a site and write a fantastic 8000-word guide on getting your first dog. (For the purpose of this post, I will ignore the SEO/keyword research aspect, but I definitely recommend that you look into this as well.)
Next, you do the usual rounds: Facebook, Twitter, Reddit, Forums. You wake up in the morning excited to see how many people have engaged with a week's worth of work, only to see 3 visits – 2 of which were from bots.
Simply put, you need to rank. Again, for the purpose of this post, I will not go into detail on how to prospect leads (check out the sources that I listed at the beginning), so I will simplify the process into the following points:
Linking opportunities. You'll be looking for sites that talk about pets, dogs, grooming, and everything pet-related. (I use Ahrefs to find these sites, as it also shows you the authority of the site). Imagine you come across a small blog about dogs (let's call it Dog Blog) – this seems like a great place to link to your guide for first-time owners.
Moving sites into prospects. Once you've identified several of these sites (I will keep using the Dog Blog example), you need to find the person to contact for questions about content. On personal blogs, it might simply be in the "Contact" section. For bigger batches of sites, you can use services like Hunter.io or Voila Norbert. Remember that the quality of your emails/contact can make or break your campaign, so make sure that you're reaching out to the correct people.
Your first outreach. Once you have your emails ready, you'll need to:

Load them into Mailshake and create your fist email outreach campaign.
Always use the Clean function and get rid of bad emails.

Tips on structuring your email.

Mailshake will give you all the tips you need to keep your email in good shape. It will let you know when the text is too long, or when there are too many links (indication of spam).
Use the personalization functions as much as possible. I use the name of the person, their company, and their website, so that every email seems as authentic as possible.
Do not spam your contacts. I usually go with one email and one follow up in 5-7 days. Sometimes emails get buried in inboxes, so people get back to you within that time frame, but in many cases they just do not want to reply.

Following up. All of your contacts, unsubscriptions, and bounced emails are nicely stored within Mailshake. So when you start your next outreach, Mailshake will let you know who not to contact.
If you're still having doubts about backlinks and outreach, check out the backlink growth of Vyper.ai. It's a platform for giveaways, which may seem like a difficult sector to rank in. How could you possibly get links?
While I don't know the details of their marketing, you can find several interesting case studies on their website about giveaways and how to build your business with them (which other websites like a lot). In addition to that, they have a solid product, which you can see from their reviews.
Now comes the fun part. In 3 months, they managed to get nearly 130 Dofollow, English backlinks with their Ahrefs DR over 10. Vyper's DR is currently over 60. That's over 40 links a month. While a lot can be done through previous partnerships, in order to experience this kind of growth, you have to execute aggressive outreach campaigns.
Keys to Success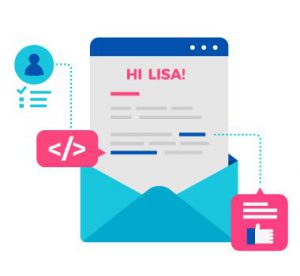 A successful outreach campaign requires two things: volume and personalization.
They may seem mutually exclusive, but you must push for both. Spamming hundreds of scraped emails will cause your domain to be blacklisted, and from that point, 90% of your emails will go straight into spam. So being smart about emailing is key.
Mailshake allows for a huge variety of personalization options. Use them. The more personal and tailored your email, the better the result.
Never sacrifice personalization for volume. It's better to have 5 campaigns with 20 highly personalized emails than one 100-lead campaign where the email only consists of: "Dear fellow blogger, please check out my site and link to it."
The sites that you're after receive many requests a day – you have to stand out (there are nearly 1.4 million posts created each day on WordPress alone) and, most importantly, offer something of value.
Conclusion
Mailshake is a fantastic tool to leverage your ideas, but it won't magically take your Excel spreadsheet and send you a link to email. If given an axe, you can chop down a tree or hit yourself in the hand. The same idea applies to digital marketing tools.
Send out spammy mass emails, and you risk getting blacklisted and having to start from scratch with a new domain.
Personalize and carefully consider your pitch for every partner, and you'll get results that you never would have been able to achieve by reaching out manually.
Finally, be sure to stay consistent. You won't rank your content from a couple of outreach campaigns. Stay consistent, and keep improving the quality of your outreach. Mailshake helped me do it, and I hope it will help you do it, too.