How inBeat Uses Cold Email + LinkedIn to Connect Brands with Influencers
How inBeat Uses Cold Email + LinkedIn to Connect Brands with Influencers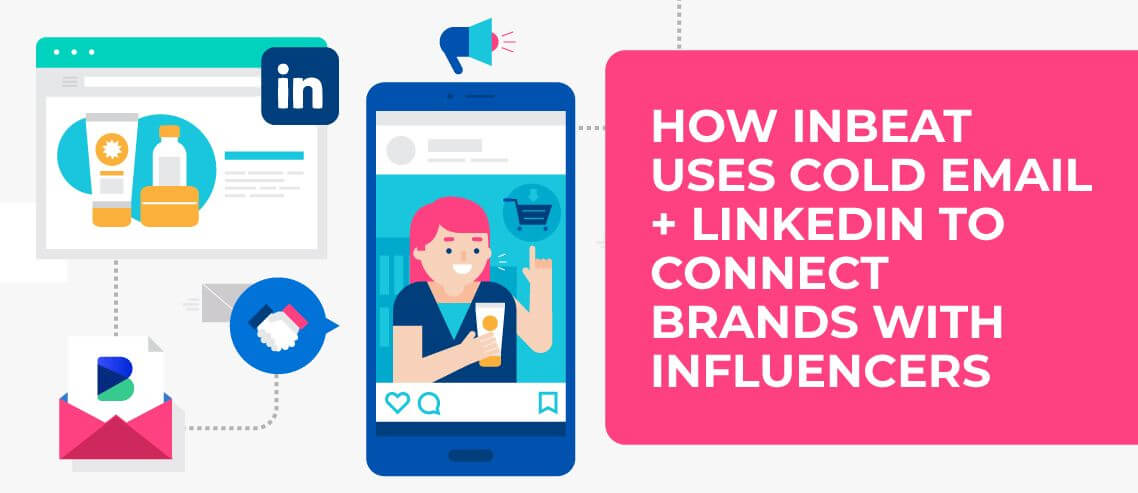 As a hybrid software/agency offering both tools and a Done-For-You service to connect brands and agencies with influencers at scale, inBeat employs Mailshake in three different ways.
David Mornneau, the co-founder of inBeat, explains how he uses Mailshake to boost results: "We're using Mailshake on multiple fronts. I run inbeat.agency and inbeat.co – one is software as a service that we sell to people so they can discover influencers on Instagram, and the other is the Done-For-You service."
Mailshake is integrated into the agency's cold outreach strategy, both for selling its inbeat.co software and the inbeat.agency Done-For-You service. inBeat also uses the tool to reach out to influencers at scale.
Helping inBeat Scale-up
One of the key ways Mailshake boosts inBeat's processes is by allowing the business to pitch to brands and agencies at scale while using micro-personalization techniques to boost opens and response rate.
David explains inBeat's cold outreach process, which involves using a number of complementary tools and then letting Mailshake's automation do its thing.
"We typically pitch a list of leads that we built through Sales Navigator," he says. "We also use Hunter to find email addresses – we make use of all these different tools. Once we have the emails, we add them to our email tool – which is Mailshake. And from there we pitch the list."
These pitches are based on templates with multiple value ladders, where inBeat tells the recipient something specific about the industry they're pitching into.
Micro-segmenting the Email List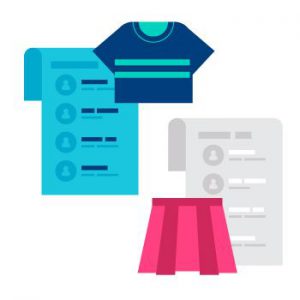 So what does "pitching the list" look like at inBeat?
It starts with micro-segments. The team at inBeat will decide which niche they want to pitch, and put in the work to find roughly 400 leads within that niche.
David uses the example of a children's fashion brand: "We'll end up with 400 leads in the kids' fashion brands segment and we're gonna write personalized emails to cater to that specific sub-niche."
He explains that this level of personalization is used most on the inBeat.agency side of the business, where inBeat provides influencer marketing for the brands they pitch.
David underlines that different brands have different types of problems – this is why segmentation is so vital to boosting results.
"So we niche down and focus on these problems," he explains. "Take the kids' fashion brand niche as an example. There are specific problems in the fashion industry such as collection releases. Collections releases are a big pain in the butt for fashion brands in terms of ensuring they get good new content for every release as the seasons go by."
Influencers, he notes, are a very good solution to this problem. It's easy to see why: much of the creative content creation is taken out of the hands of the brand, yet at the same time unique, engaging content is popping up across Instagram, landing directly on the feeds of millions of devoted followers.
David explains: "So if content creation for their collection is a pain point, we address that directly. But if we're pitching another type of brand, we'd address it differently. In this way, niching down works really well".
Omnichannel Approach
inBeat uses a strong LinkedIn strategy to complement its email outreach efforts.
David says: "We set the email up in Mailshake, the automation goes off. And we set up some concurrent LinkedIn profile visits. The more points of contact we get, the better off we are."
He reveals that if a prospect sees the inBeat contact's face on LinkedIn, and then sees the email as well, the chances of response shoot way up. In addition to Email and LinkedIn, inBeat utilizes retargeting as part of their omnichannel outbound strategy, and use AdWords for inbound too.
So with such a multifaceted strategy, how does inBeat's approach differ from platform to platform?
According to David, "the typical workflow is to approach a prospect on Linkedin in a conversational way. We'll often ask them a question such as what they're doing at the moment surrounding influencer marketing to manage X problem. Like, for instance, collection releases. And then we'll pitch them both on LinkedIn and via email.
"On LinkedIn, we'll continue to approach this in a conversational manner, but we're more direct and salesy by email. More to the point."
David underlines that the brand is "testing tons of different approaches" on LinkedIn pitches, whereas the Mailshake side of the strategy is kept "pretty standard."
Cold Emailing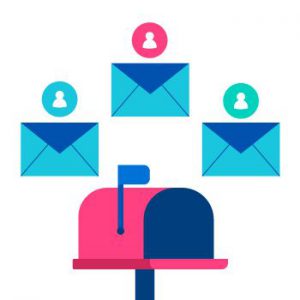 While the above approach is used to sell inBeat's agency service, for inBeat.co, it makes sense to go down a more traditional cold outreach route. Recently, inBeat.co has used Mailshake as part of its cold email strategy, with the goal of selling the software.
A pure cold email strategy makes sense due to the low price-point of the software, David notes.
The approach here is a "straight-to-the-point" pitch where the benefits are presented straight up. On the fourth follow-up, a promo code is then sequenced.
Success Metrics
Getting success metrics right is tricky, David admits, but inBeat approaches this through measuring a combination of appointment quality, appointment books, and messages/emails sent.
"We look at the appointment book but of course that's a metric that can be flawed because there's a lot of appointments that are non-qualified. So we try to mix that up and qualify leads as best we can at the beginning of the process."
inBeat works to optimize these metrics by going through email lists to ensure powerpack information is right, and that they're contacting the right person – that the lead is good, essentially.
David says: "One of the beautiful things about the business is that we can pitch the leads we want. So just scraping a huge list and pitching them kind of goes against that and leads to a lot of bad meetings.
"So we spend a lot of time curating our lists upfront to optimize these metrics."
Using Instagram to Find Better-qualified Leads
inBeat has recently begun using Instagram to discover better-qualified leads than those on Sales Navigator. While this isn't an approach that would work for every sales team, there's something to be learned from the brand's approach of going directly to the platform where brands already using influencer marketing are hanging out.
This makes for a much easier sell – inBeat doesn't have to convince the brand of the worth of influencer marketing because it's already bought in.
David explains: "Instead of going through Sales Navigator to find leads, we're going through Instagram, and a lot more people are using #sponsored or #ad or the paid partnership tag on their promotions. We get the leads from there because we already know they've worked with influencers or are working with influencers, and this is getting a huge amount of responses which is really good."
The Strategy is Paying Off
David says the best results are coming from using lead qualification ahead of running email campaigns. This helped the brand achieve a 48% open rate and 5% reply rate on a Mailshake email campaign that went out to 197 recipients and resulted in 13 leads, of which 28% were won and 38% remain open.
Another Mailshake campaign enjoyed even better results, with a 62% open rate and 11% reply rate amongst 65 recipients. This led to 16 leads, with 25% of these being won.
On the LinkedIn front, when overlapping micro-segments and multiple touch points, inBeat got a reply rate of 38% on LinkedIn.
According to David, "the average client LTV is $10k+ on the agency side, which means this strategy pays off for us."
Looking to make email automation a key part of your outbound strategy? Get in touch with Mailshake here to learn more.