Sales Automation Software: What It Is and How to Use It
What do salespeople want more than anything?
The ability to read minds? A phone that always bypasses the gatekeepers and goes straight to the decision-makers? Matthew McConaughey's character in Wolf of Wall Street as a mentor?
Wrong – turns out it's pretty simple. Their two biggest priorities are to:
Close more deals
Improve sales funnel efficiency
In other words: they want to sell more, and do it faster.
So it's no surprise that "improving sales technology" appears at number three on the list. Sales automation software helps sales teams spend more of their time doing the things that actually make money – having valuable conversations with clients – by freeing them up from low-impact, labor-intensive tasks like updating CRMs and sending multiple follow-up emails.
What is Sales Automation Software?
Broadly speaking, the term "sales automation software" refers to any type of digital tool, platform, or application that standardizes and/or automates parts of the sales process.
Some of these tools aim to deliver an end-to-end experience, automating everything from finding prospects and adding their details to your CRM, to tracking and reporting on sales metrics.
Others take a more niche approach by focusing on a specific element of the sales process – like cold email outreach, or scheduling meetings, or prospect research.
What Do Sales Automation Platforms Do?
The whole purpose of sales automation software is to buy your sales team time.
In a world where the average salesperson spends 21% of their day writing emails, 17% entering data, another 17% prospecting and researching leads, 12% going to internal meetings, and 12% scheduling calls – none of which involve actually speaking to prospects – time is pretty much the most precious gift you can offer them.
Among other things, sales automation software allows you to:
Operate more efficiently
Increase productivity and performance
Accelerate your sales process
Reduce response time
Improve data consistency
There are too many specific use cases and applications to list them all, but here are some of the most common:
Customer Relationship Management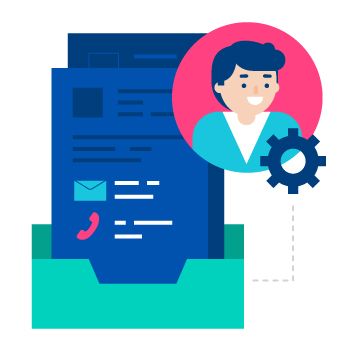 Your CRM system is the fulcrum of your sales automation strategy – the central point for managing all of your interactions with customers and prospects. If you don't have a CRM already, chances are your sales automation efforts will be less effective.
Any decent CRM will be capable of carrying out a certain amount of automation by itself – think basic tasks like:
Logging sales rep outreach
Recording prospect activity
Listing and maintaining contact data and information
Importantly, it also keeps other automation tools topped up with the data they require. After all, even the world's most brilliant email sequence or sales proposal will fall flat without a CRM full of prospects to contact.
And if you're relying on manually maintaining your prospect list in a spreadsheet, you might as well not even bother with sales automation – you've got bigger fish to fry.
Prospect Research
Are your salespeople constantly trawling online directories looking for new prospects?
Or do you have to keep purchasing new marketing lists?
The first option is time-consuming; the second is expensive. And both can be extremely unreliable.
Wouldn't it be better to automate the whole process?
Automation software allows you to trawl networks like LinkedIn, using relevant keywords to flag up the people your sales reps should be speaking to.
Want to reach marketing leaders in New York? Just set up a recurring search for "CMO" and "New York" and watch the results come flooding in.
Lead Nurturing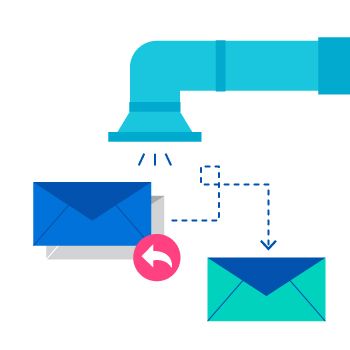 Marketing expert Dr Jeffrey Lant's Rule of Seven states that salespeople need to hit their prospects time and again – seven times in total – to have a positive impact on their buying behavior.
In other words, don't expect to close deals with a couple calls or emails. That might happen occasionally, but for the most part the sales process requires multiple touchpoints. Prospects need to be nurtured with relevant, useful content until they're in a position to buy from you.
But there are only so many hours in the day, and you can't spend them all nurturing your existing prospects.
That's why smart salespeople automate their lead nurturing. By building things like email and LinkedIn InMail sequences, it's possible to automatically guide prospects through the buyer cycle, hitting them with valuable content at regular intervals.
Email Outreach
Quality sales emails require personalization. And that takes time. AI might eventually take over the world, but at the moment, writing a natural, personalized email that truly engages prospects still requires a human touch.
However, it's still possible to save a lot of time on your email outreach through automation.
Think about all the sales emails you send. Prospecting emails. Follow-ups. Meeting confirmations. Aside from a few personalized elements, they probably don't vary all that much – and they shouldn't.
Take your classic intro email, for example.
You start by introducing yourself and your product. You reference a couple pain points and how you can solve them. You add a CTA and sign off. Maybe somewhere toward the top you'll build rapport by mentioning that you went to the same school or have 300 mutual connections on LinkedIn, but the rest is super repeatable.
Those repeatable elements are prime candidates for automation.
Meeting Scheduling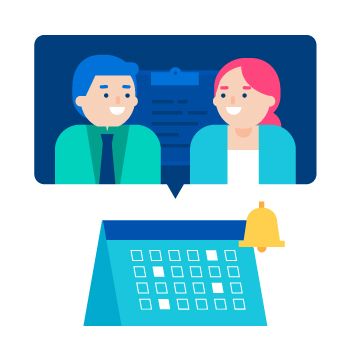 No one enjoys scheduling meetings.
You send a date and time. They email back with an alternative. But it doesn't work for you, so you send them another option. Sometimes it can take several back-and-forth to revolve.
All the while, it saps the momentum from your prospect's journey. It's also extremely inefficient – think of all the other things you could be doing instead of sending those emails.
Save yourself the time and frustration with an appointment scheduling tool. Calendly is probably the best-known option, but there are a ton of others out there.
Best Sales Automation Software
The global sales automation software market is currently worth almost $8 billion – and is expected to nearly double by 2027.
Unsurprisingly, that means there are a lot of tools to choose from, but here are six of the best:
Mailshake
Email outreach will eat up a huge chunk of your sales team's average day if you don't manage it effectively. Mailshake takes the headache out of cold email outreach, giving you all the tools, templates, and automation you need to generate more ROI from your efforts.
x.ai
Remember when we said no one likes scheduling meetings? With x.ai, you just send your prospects a personalized link and allow them to choose a time that works for both of you. Or you can even copy and paste time options into an email for the recipient to pick from.
Leadiro
Specializing in providing "smart" – and, most importantly, accurate – B2B contact data, Leadiro has a database of contact details from companies in around 100 countries. Target accounts can be filtered based on firmographic, technographic and demographic data.
LinkedIn Sales Navigator
One of the most-used pieces of sales automation software, Sales Navigator's advanced search box allows reps to filter LinkedIn's 660 million users by criteria like company, job title, industry, experience, education and location. Notifications can be set up to alert you when leads take certain sales-specific activities.
Leadfeeder
Wish you could find out which leads are actually visiting your website and learn how engaged they are? Wouldn't it be great if you could see their company and contact details? Leadfeeder does exactly that, as well as integrating with your CRM.
Clearbit
Clearbit makes personalization easier by searching out real-time lead data encompassing dozens of unique attributes, from industry and company size to job role and title. Research can be automated by quickly presenting your reps with prospect information when they need it.
How are you using sales automation software to streamline your sales process and close more deals? Let us know in the comments below: