6 Ways to Improve Outreach Impact During COVID-19
6 Ways to Improve Outreach Impact During COVID-19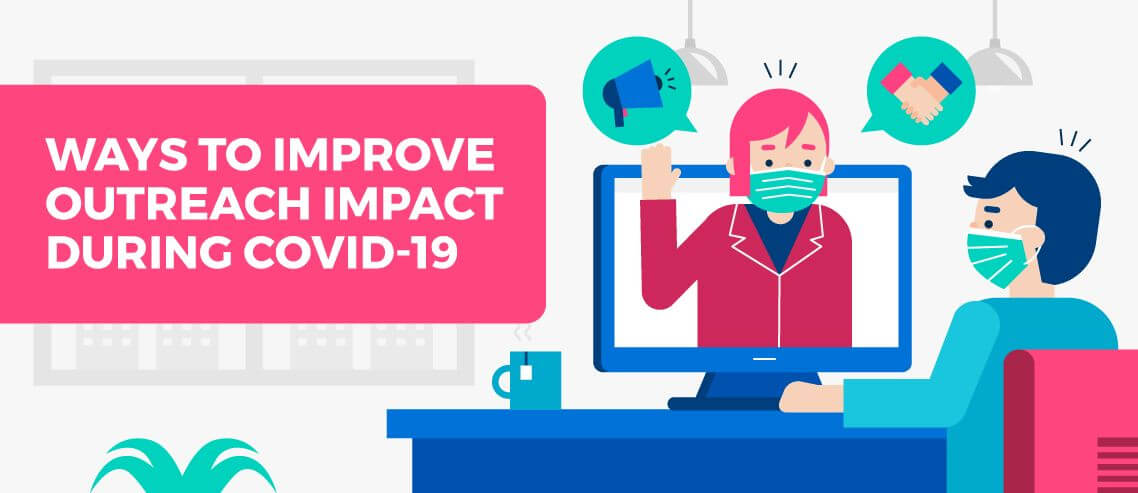 Many recent observations suggest that, in our current turbulent climate, successful sales outreach has to strike an appropriate balance between tone, timing, and overall value. While it's still important to examine traditional qualifiers such as buyer profile and stage, it's clear that these unusual times require a heightened sensitivity when reaching out to potential buyers.
As you approach each outreach campaign, then, it's advisable to:
Pay close attention to qualifiers such as buyer personas and buyer journey stages; and
Keep more COVID-sensitive considerations in mind, such as usefulness, propriety, and overall positive impact.
Not sure where to start? Not to worry. We've come up with six suggestions for improving your outreach strategy and strengthening the bond with your buyers in the age of COVID-19.
1. Remember your tried and true processes
In the rush to check in with your buyers to see how they're handling the pandemic, it might be easy to forget that sales outreach has to be carefully calibrated in order to resonate fully. This oversight is understandable, but it certainly isn't sustainable.
Instead, now is the time to get back to basics and re-familiarize yourself with every stage of the buyer's journey, from awareness to close. Once you've done so, you should then review these stages with an eye toward how they might have been transformed by the pandemic. For example: The point at which buyers assess whether they have a valid reason to engage with your product might look a lot different in the wake of the virus. When preparing to get in touch with prospects at this stage, be ready to field questions about user safety and COVID-friendly budgeting as well as the usual queries about features and pricing.
More food for thought: When re-establishing contact with those who may have gone dark during the initial lockdown, take note of where they were on their buyer journeys before the pandemic. Use this information to demonstrate to MIA buyers that you haven't forgotten them (or their needs) and that you're ready to pick up where you left off at any time. If you can show this added attention to detail, the transition from pre- to post-COVID will be that much smoother for them — and for you.
More importantly, remember: When planning your post-coronavirus outreach, be sure you have all the support you need to map your new and existing content to the appropriate point in the sales funnel. This way, none of your buyers will be overwhelmed with information they can't use or can't yet process. After all, no one wants an in-depth case study if they're just in the browsing phase. If you're having trouble, a robust plan for sales enablement can keep content organized so it's easier for sellers to send the right message at exactly the right time.
2. Re-research your prospects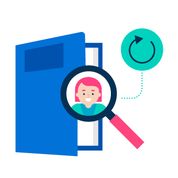 Your business was transformed the minute the pandemic hit. The same is true for your buyers' businesses and personal lives. As a result, the prospecting data you've already collected may no longer be valid. Should you attempt to tailor your communications with this outdated intel, you risk seeming completely out of touch.
You can avoid this issue by getting to know your target industries and consumer demographics again. Make an effort to gather information on industry trends and prospects' recent funding reports as well as employee statuses (you don't want your emails crowding the inbox of someone who's been furloughed). It's also worth doing some homework on how your ideal buyer might be faring during COVID-19 and then reassessing their needs in this new environment. Ask yourself:
How could this customer's location, occupation, and family dynamics contribute to the effects of COVID-19 on their daily lives?
Would this customer still be interested in a purchase despite the pandemic?
Could this buyer benefit from messaging that's more educational and informative and less product-focused?
The answers to these types of thoughtful questions can help inform both the tone and content of your outreach.
3. Meet buyers where they are
As Emily Carroll of Drive Research recently observed, customization and segmentation are essential strategies in a post-pandemic world. We recommend separating your buyers into digestible segments based on demographics, history, and possible challenges that may have emerged due to COVID-19. Once you've broken down your customer base into groups that represent similar experiences and goals, your future messaging and storytelling should be correlated to these respective profiles.
You can achieve this by making sure the voice, vocabulary, and message for each outreach attempt are all applicable to their intended recipients. A breezy, laid-back email that makes no mention of the virus, for example, would be entirely inappropriate for those living in COVID hotspots or for those whose industries have taken a major hit due to the crisis. If you're able instead to sync your messaging to buyers' unique struggles and backgrounds, your customers will likely appreciate your commitment to meeting them where they're most comfortable. This will, in turn, encourage them to view your business in a positive light.
4. Try setting the endgame aside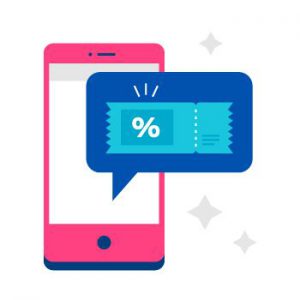 Outreach with an aggressive, sales-focused tone isn't likely to hit its mark right now. Strive instead for consultative content that aims at developing a long-term relationship rather than a short-term sale.
With this in mind, remember that post-corona communication can simply be about helping buyers get through the next few months. As such, you can facilitate ongoing relationships by positioning yourself as an ally in the global fight against COVID-19. Showing respect and compassion for your customers and for the world at large can help distinguish your business from its competitors when times are tough. As a bonus, you'll be secure in the knowledge that you're doing the right thing.
Allyship can take many forms and can cover various types of outreach, from industry-relevant news to links for meditation videos that help manage stress. Such outreach doesn't necessarily have to be connected to your business so long as it's practical and can demonstrate a personal touch. A simple, phone-recorded video might be a welcome attachment to an email check-in, for example.
If you deal with prospects one-on-one, a small "How have you been coping?" message (with no pitches or ulterior motives in sight) can develop a shared sense of humanity between buyer and seller. Should your company have the means, a functional gift —such as an Amazon gift card and a message like: "Here's a gift card so you can stock up on supplies and stay healthy!"—can work well as a gesture of good will. These gestures will signal to your buyers that their health and safety (and not their wallets) are foremost in your mind. And customers are more likely to remember the company that made them feel valued and cared for in the aftermath of a crisis.
5. Play to your strengths
Even if you redesign your entire outreach approach around relationships instead of sales, you probably won't be alone. Pretty much every savvy consumer-facing organization is aligning their outreach with COVID-19, so it's essential that you take extra steps to stand out.
When crafting outreach messages, be sure to highlight the ways in which your company's expertise can contribute unique solutions. Forbes.com cautions businesses against sending generic links to CDC coronavirus guidelines and instead advises companies to showcase the specific actions they've taken to help alleviate industry challenges.
To that end, business leaders should collaborate with company experts to brainstorm ways in which they can help out in the "real world" of the pandemic. Once you've decided on potential services that can ease buyers' COVID-related pain points, you should make these solutions the focus of your messaging. Examples of industry-specific services could include educational webinars, personal advisory sessions, and comprehensive newsletters or blog posts.
If you're looking for some added guidelines, here's a possible opening to an effective outreach email:
"The world is already changing the way businesses are operating and re-evaluating budgets. I don't want to add to that, so let me be upfront and say that I'm just reaching out to learn more about your role and how you've been affected. Please know I'm happy to serve as a sounding board for any concerns or ideas you might want to chat about as we both try to navigate this new territory.
"I also wanted to get in touch to share some insights into what we've been hearing from our current customers. I know time is extremely precious at the moment, but if you see anything that jumps out at you, I'd love to hear what you think and perhaps offer suggestions on what I can do on my end to make your days at least a tiny bit easier."
6. When in doubt: Show, don't tell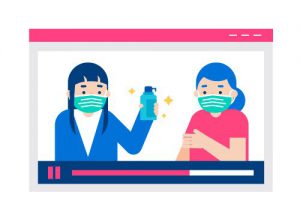 Words have obvious power in a crisis, but they won't get you very far if you can't back them up with supportive evidence. Wherever possible, your outreach should demonstrate proof of your attempts to make buyers' lives a bit less stressful during the pandemic. Some ideas include:
Photos or videos of company staff actively lending a helping hand. These will enhance your outreach messages and likely inspire further trust in your brand.
Numbers that can back up your claims. An announcement regarding company donations or employee volunteer commitments probably won't have the same impact as an infographic featuring donation dollar amounts or an itemized list of volunteer hours completed.
Getting through to buyers in a post-pandemic world calls for a thorough reexamination of communication strategies and a careful analysis of how times have changed for your consumers. Revisiting buyer stages and profiles is an ideal jumping off point, but make sure these reviews take the socio-economic repercussions of COVID-19 into account before you make any definitive moves. Bear in mind, too, that outreach will likely need to be considered on a case-by-case basis, and, in many instances, will have to make a clear pivot toward maximizing consumer comfort during the ongoing epidemic.
If you find yourself at a crossroads, refer back to what your company does best and how your services can be repurposed for crisis control. Wherever possible, provide concrete examples of how your business has proven useful in recent months. Today's consumers will be more inclined to respond to your messaging if you show a sincere desire to help and can point to an obvious track record of post-COVID community support. An increase in sales––though they may not come right away––is sure to follow.